The strategies seek to address investors' desire for impact and their need for strong risk-adjusted returns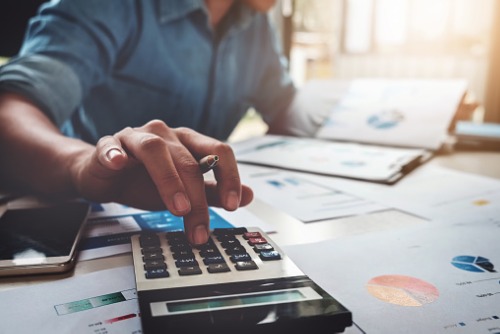 Fidelity Investments Canada is joining the ongoing movement toward responsible investing with new products that help advisors with clients seeking to match their values with their investments.
"We're pleased to launch these investment solutions that champion change by combining investors' desire to effect positive change with the potential to generate strong risk-adjusted returns," said Rob Strickland, president of Fidelity Investments Canada.
The Fidelity Women's Leadership Fund is a core US equity strategy that focuses on companies that prioritize and advance women's leadership and development. Sub-advised by FMR Co. and leveraging Fidelity's deep fundamental equity research expertise, it looks for companies that display gender diversity as well as the potential to achieve strong risk-adjusted returns.
The fund will be managed by Nicole Connolly, portfolio manager and head of ESG Investing. Connolly explores a wide universe of opportunities in search of potentially successful companies with at least one of the following characteristics:
A woman as a member of the senior management team, including such roles as CEO, President, Chairman or CFO;
A board of directors composed of at least 33% women or at least three female directors; and
Gender diversity initiatives and policies, designed to attract, retain and promote women
Meanwhile, the NEO-listed Fidelity Sustainable World ETF follows a global multi-factor equity mandate employed by Geode Capital Management, a global systematic investment manager with over US$464 billion in AUM as at March 31. Acting as the fund's sub-advisor, Geode uses a best-in-class screening approach to select companies with attractive fundamentals as well as favourable ESG characteristics.
The multi-factor model underlying the Sustainable World ETF evaluates a universe of stocks on over 40 factor characteristics across a number of categories. These include, but are not limited to:
Favourable valuation;
Positive momentum;
High quality profile;
Strong growth potential; and
Information flow assymetries
Aside from putting more emphasis on stocks with the strongest fundamental characteristics, the model seeks to construct a portfolio with a more favourable ESG profile than the broader market.
To offer advisors and investors more choice, Fidelity has also launched Fidelity Sustainable World ETF Fund, a mutual fund version of the ETF.
The firm also announced the introduction of systematic currency-hedged versions for six US equity funds:
Fidelity Women's Leadership Systematic Currency Hedged Fund
Fidelity Small Cap America Systematic Currency Hedged Fund
Fidelity American Equity Systematic Currency Hedged Fund
Fidelity U.S. Dividend Systematic Currency Hedged Fund
Fidelity U.S. Focused Stock Systematic Currency Hedged Fund
Fidelity Insights Systematic Currency Hedged Fund
Follow WP on Facebook, LinkedIn and Twitter