The firm has new ETFs and mutual funds, including actively managed strategies, that cover different geographies and segments of fixed income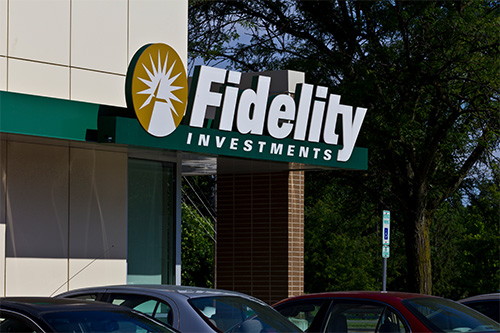 Fidelity Investments Canada has announced a new suite of fixed-income ETFs and ETF mutual funds, including actively managed mandates, which it says will help address a variety of needs for Canadian investors in search of protection.
"With challenging markets, Canadian investors are increasingly looking for a leader in fixed income to help them stay ahead by protecting and growing their hard-earned savings and investments," said Kelly Creelman, Senior Vice President, Products, Fidelity Investments Canada.
"Our new fixed income ETFs and ETF mutual funds offer investors a range of fixed income solutions from short-term options to global mandates, all managed by Fidelity's highly experienced portfolio management team," she added.
The new ETFs include:
Fidelity Global Core Plus Bond ETF (FCGB) – actively managed by seasoned portfolio managers Jeffrey Moore and Michael Plage, it invests in investment-grade and high-yield securities from around the world. By tactically investing across sectors, it seeks to provide a combination of income and potential capital gains.
Fidelity Canadian Short-Term Corporate Bond ETF (FCSB) – the fund is invested primarily in Canadian corporate bonds with an average term-to-maturity not exceeding five years. Actively managed by Sri Tella and Catriona Martin, it aims to deliver higher yield potential compared to government bonds, as well as lower volatility relative to longer-term credit strategies.
Fidelity Systematic U.S. High Yield Bond ETF (FCHY) – Primarily invested in U.S. high-yield securities, the strategy uses a quantitative multi-factor model that identifies mispriced bonds through value and quality lenses. Transaction costs that are associated with high-yield debt investing are also reduced through a combination of liquidity screens and active portfolio trading. FCHY aims to achieve a high level of income and the potential for capital gains.
Fidelity Systematic U.S. High Yield Bond Currency Neutral ETF (FCHH) – With the same underlying exposure as FCHY, this strategy has an additional aim of minimizing exposure to currency fluctuations between U.S. and Canadian dollars.
Fidelity Systematic Canadian Bond Index ETF (FCCB) – The strategy seeks to replicate a proprietary index through investments in investment-grade corporate and government bonds publicly issued in the Canadian market. By replicating the Fidelity Canada Systematic Canadian Bond Index, which seeks to capitalize on inefficiencies in Canadian investment-grade bonds by tilting toward securities with strong risk-adjusted return potential, FCCB seeks to outperform the broad benchmark and provide higher yield potential.
Each of the ETFs also come with mutual fund versions, with Series F management fees between 0.25% and 0.53%, and Series B management fees from 0.75% to 1.03%.