New research provides much-needed reassurance in light of renewed concerns surrounding liquidity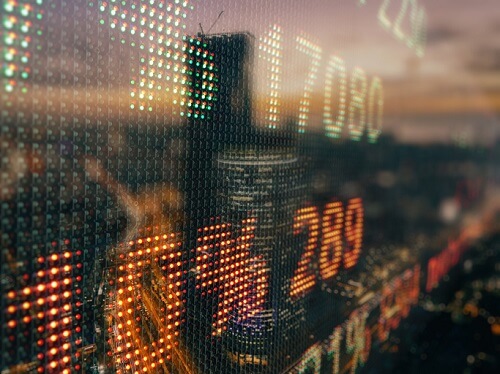 The U.K.'s Financial Conduct Authority (FCA) has concluded that the growing ETF sector does not represent a threat to financial-market stability based on previous instances of liquidity crunches.
In new research released Thursday, the watchdog said that in cases when the ETF market came under pressure, more market participants — a role fulfilled mainly by authorized participants (APs) such as investment or wholesale banks (IWBs) and proprietary trading firms (PTFs) — stepped in to help investors sell their positions.
"The five largest APs account for 75% of primary market trading volumes, with concentration rising in fixed income ETFs, where the five largest Aps account for 91% of trading," said Reuters, referring to the FCA study.
The FCA highlighted three periods of stressed markets — December 2018, February 2018, and the U.S. presidential election in November 2016 — during which APs that are normally less active entered the market to provide liquidity.
"Beyond these reassuring results, the analysis does not detect any initial signs of concern to financial stability," the FCA research said.
The regulatory spotlight in the U.K. was recently cast on the issue of liquidity in funds generally after an open-ended fund froze redemptions for its unitholders in June. The fund manager, Neil Woodford, had invested a high proportion of the fund in illiquid investments such as private company stock, and couldn't sell them fast enough to satisfy the need to honour investor redemption requests that were rushing in.
The fund is anticipated to stay closed until December, yet investors continue to pay management fees. Politicians and other firms in the industry have called on Woodford to waive the charges on the frozen money.
In an interview with The Observer, a British newspaper, FCA CEO Andrew Bailey said that the Woodford suspension has motivated him to examine U.S. style rules that tell investors how long it would take for shares in a fund to be sold to meet redemptions.
Based on rules imposed by the U.S. Securities and Exchange Commission (SEC) since last December, Reuters said, open-ended funds must classify holdings into four buckets based on how long it takes to sell them. Shares would only be deemed highly liquid if they could be sold within three business days; those that cannot be sold in less than a week without triggering a significant change in market value are considered illiquid.
"The FCA is considering new rules on illiquid assets in open ended funds, saying it will draw lessons from Woodford," the news outlet said.