New bond ETFs are being launched separately on two different Canadian exchanges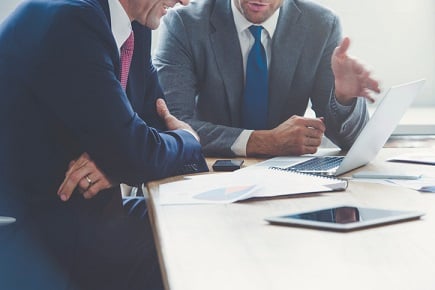 The parade of fixed-income ETF launches in October continues with fresh announcements from iA Clarington and AGF Investments.
iA Clarington has announced an active ETF series for three mutual funds it offers, with the fee structure being the same as the funds fee-based series F. All three ETFs are available on the TSX.
"With the launch of Active ETF Series, three of iA Clarington's differentiated, high-conviction fixed-income solutions are now available in an attractively priced exchange-traded investment vehicle," said iA Clarington Senior Vice President for Product & Investments Eric Frape.
The IA Clarington Core Plus Bond Fund ETF series (ICPB) seeks to provide income and potential long-term capital growth while preserving capital and mitigating the effects of interest-rate fluctuations. Managed by Jeff Sujitno, it invests in a portfolio of income-producing securities such as government bonds, investment-grade bonds, and senior floating-rate loans. It has a management fee of 0.5%.
Meanwhile, the IA Clarington Global Bond Fund ETF Series (IGLB) seeks income and some potential capital appreciation through investments in fixed-income securities around the world. The fund is sub-advised by PineBridge Investments, and the ETF series has a management fee of 0.7%
Finally, the IA Clarington Emerging Markets Bond Fund ETF Series (IEMB), also sub-advised by PineBridge, seeks income and potential long-term capital appreciation through investments in emerging-market debt securities. Weighing in at 0.8%, the management fee for this ETF series is the highest among the firm's three new launches.
Not to be outdone, AGF Investments, through AGFiQ Asset Management, has launched the AGFiQ Enhanced Core Global Multi-Sector Bond ETF (QGB) on the Aequitas NEO Exchange.
"While fixed income investing has its roots in mathematics, we are excited to be the first in Canada to apply quantitative factor models to the asset class, focused on better understanding and managing of risk as we seek out opportunities for total return and income across the global bond market," said AGF President and Chief Investment Officer Kevin McCreadie.
Using AGFiQ's quantitative investment management team, as well as its proprietary factor and risk models, the fund ranks global bonds based on factors such as growth, value, quality, and risk. The portfolio is diversified across different asset classes including investment-grade corporate bonds, high-yield corporate bonds, and government bonds issued by developed and emerging-market countries, with foreign currency exposure expected to be hedged back to Canadian dollars.
"While fixed income ETFs now account for close to a third of ETF assets in Canada, we are proud to launch the first Canadian ETF to use a multi-factor based approach to fixed income investing," said Florence Narine, senior vice president and Head of Product at AGF. "This ETF was designed for investors looking to gain access to global fixed income securities seeking enhanced returns with an explicit focus on risk-management."
QGB comes with a management fee of 0.45%.