Fee-only planner says funds focused on 100 world-leading companies in sustainability help to tackle a twofold challenge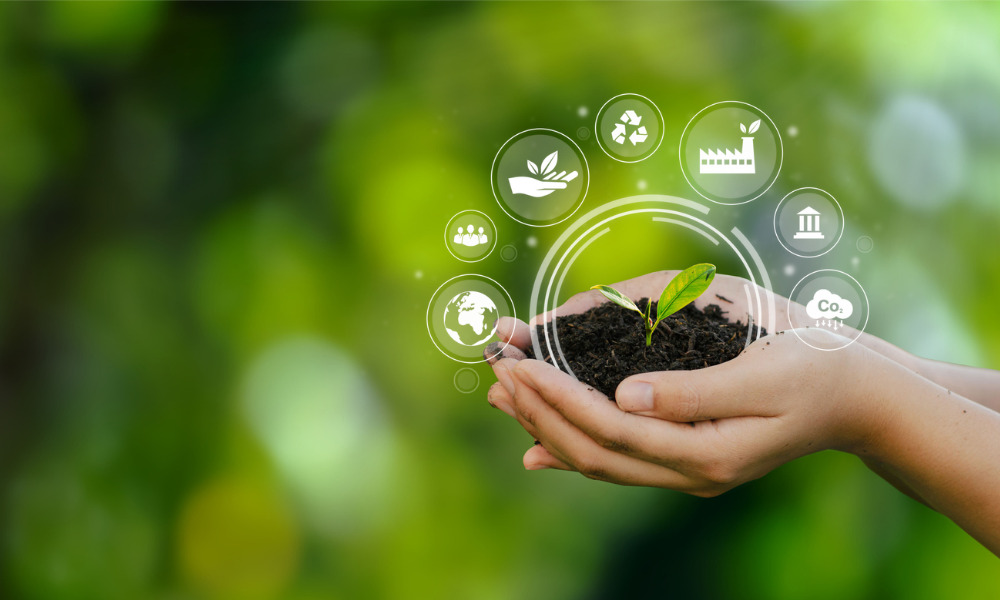 It's been several months since Mackenzie Investments announced new options for Canadian investors looking to achieve their financial goals while helping to drive positive change in the world.
The Mackenzie Corporate Knights Global 100 ETF and mutual fund were launched in partnership with leading media and sustainability research firm Corporate Knights. The funds track the Corporate Knights Global 100 Index, which ranks the world's 100 most sustainable corporations and has historically outperformed the MSCI All Country World Index (MSCI ACWI).
Time will tell whether the new funds will live up to the promise of their namesake index's record. Still, they could very well play an important role for Canadians looking to build sustainability into their portfolios.
A Long Time Coming
Tim Nash, who provides research to help sustainable investors through his company, Good Investing, has been tracking the Corporate Knights Global 100 list for over a decade.
"It's always been a great research tool for me. Whenever I'm looking for large-cap companies that are taking sustainability seriously, I've always referred to the global 100 list," Nash told Wealth Professional. "So I've long felt that it should be an ETF."
The Corporate Knights Global 100 list is generated from a universe of 6,720 publicly traded companies around the world with revenues above $1 billion. Those engaged in "red flag" activities like thermal coal use or deforestation are discarded, and the rest are analyzed and scored on 25 key performance indicators of sustainability based on annual reports, sustainability reports, company websites, and third-party providers.
For the multitude of investors who may be skeptical of the broader system of ESG scoring today, Nash says the funds' focus on fewer ESG indicators and higher emphasis on materiality make them a good addition to the raft of sustainable global equity ETF options available to Canadians today.
"Often when it comes to building a sustainable allocation with the equity sleeve of a client's portfolio, we actually need to look at two different funds," he explains. "One 'doing less evil' fund is focused on using divestment, negative screening, and shareholder engagement, and that gets us broad market exposure. Then we need to buy a second ETF to give us thematic exposure to sectors like clean technologies, water conservation, and green infrastructure."
Within the Global 100 list, Nash said there are notable large-cap names whose green revenue streams make them mainstays in ESG index funds, like Alphabet, Apple, or Canadian Tire. Among the purer-play companies are Vestas Wind Systems, Johnson Controls, Samsung SDI, and Canadian-born Cascades.
"I always want to reinforce to clients that this list changes every year," Nash says. "I expect this would have more turnover than a typical passive ETF."
'Yellow Flags' under the Hood
Digging deeper into the list, Nash also sees some names that could raise eyebrows among ESG investors.
Bank of Montreal's efforts at sustainable finance, including the purchase of Calgary-based carbon offset adviser Radicle Group in 2021, have helped to earn it a place among Corporate Knights' roster of sustainable leaders. But BMO, along with other Big Six banks, has also been on the wrong end of greenwashing claims and criticisms for its role in financing fossil fuels.
"BMO scored the highest on Corporate Knights' sustainability KPIs among Canadian banks, which is great," Nash says. "But this is a company that a lot of people might be surprised to see included."
He also flagged Teck Resources, whose portfolio of mining businesses include several projects focused on steelmaking coal. Such metallurgical coal deposits, Nash says, are among the hardest types of fossil fuels to shift from a climate transition perspective.
"Teck has actually been trying to split up the company and spin off those coal resources," he says. "That tells me they're paying a lot of attention to their carbon footprint and recognize some investors don't want coal in their portfolio at all."
At Good Investing, Nash devotes significant energy to helping investors achieve maximum diversification while keeping their ethical constraints in mind. From his vantage point, Mackenzie's global sustainable leadership funds' 100-company exposure leaves more to be desired, especially if it's going to represent an investor's core equity position.
"For people who really want to go through these things with a fine-tooth comb, it's a lot easier to manage … it's small enough for them to go through one at a time and make sure they are comfortable," Nash says. "It's certainly way better than owning companies individually, which is what a lot of sustainable investors have had to do."