Head of ETFs at First Trust says virus offers sector the chance to restore its fortunes and public trust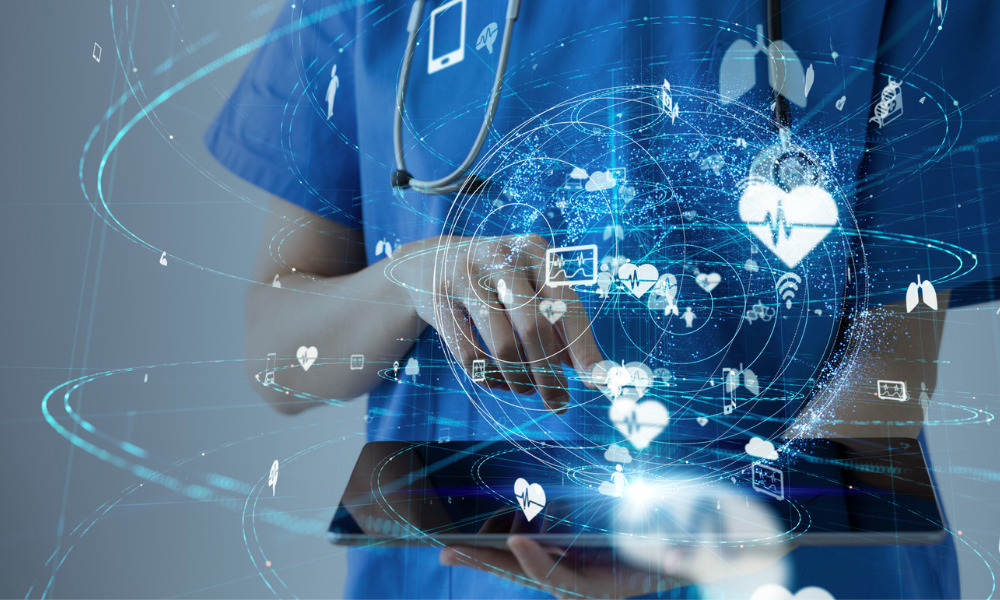 The health care industry is poised for a multiple expansion because of the race to treat COVID-19 and the opportunity to rebuild public trust.
Karl Cheong, head of ETFs at First Trust Portfolios Canada, believes the pandemic offers the sector a golden chance to turn its fortunes and image around. He told WP that, coming into 2020, its stocks had been dampened by concerns the sector was an easy target for the populist impulses of both Republicans and Democrats in an election year, and that some version of price controls could follow.
However, the coronavirus – and its devastating human toll – means many of the companies are playing leading roles and competing against each other to try to provide vaccines, anti-viral treatments and testing kits.
First Trust offers the First Trust AlphaDEX U.S. Health Care Sector Index ETF, which holds the likes of Regeneron, Abbott Laboratories, Gilead Sciences, and Johnson and Johnson. The firm believes the sector's urgent efforts will boost stocks, become less targeted by political parties and prove its importance to society.
"The health care sector was so hated but you can see now that their profits can be used for good," Cheong said. "As they embrace new technologies - cloud computing, A.I., big data – the increased pace that they can bring treatments and medicines will help build trust with the public going forward.
"On the longer-term front, this is all positive for the healthcare industry to, essentially, take advantage of the current environment. You should then see a multiple expansion in those stocks going forward."
Among recent developments related to COVID-19, Gilead Sciences Inc. said yesterday that early results from a U.S.-government-run study showed its experimental drug to treat coronavirus helped patients recover more quickly than standard care, suggesting it could become the first effective treatment.
Anthony Fauci, the head of NIAID and the government's top infectious-disease specialist, said at a White House meeting with President Donald Trump and Louisiana Governor John Bel Edwards that the trial showed a significant positive effect on the virus and that the results "were quite good news".
Elsewhere, Moderna set a new record by bringing a potential COVID-19 vaccine into phase 1 testing in just over nine weeks after the virus' genetic code had first been sequenced, while Regeneron—the company that developed a successful treatment for Ebola—is also working on treatments for COVID-19. The latter has also announced the initiation of a clinical trial to evaluate a separate treatment called Kevzara, which is intended to reduce the inflammatory response in the lungs of critically ill COVID-19 patients.
The likes of Biogen and Eli Lily are working to develop other antibody treatments, with various new partnerships forming.
Cheong added that a key part of this is the regulatory relief provided by the FDA for private companies to develop diagnostic tests without submitting them for federal review, and without obtaining official emergency clearance. This was in addition to the emergency clearance that was provided to Roche and Thermo Fisher on March 13, which has already resulted in the production and shipping of hundreds of thousands of test kits.
First Trust believes this forms part of an encouraging long-term picture for healthcare stocks.
Cheong said: "Trump has directed the FDA to start eliminating all the outdated rules and bureaucracy, allowing these treatments to be deployed rapidly.
"There's going to be pressure at the regulator level, so the FDA might face pressure for more efficiency for other potentially life-saving drugs, but you're seeing how fast the system could work now, in order to get vaccines out, which is a good thing for the longer term implications, opening the door for future consolidation."
He added that the fundamentals for big pharma and biotech companies maybe less impacted by the COVID-19 crisis, while valuations have comedown, and many larger companies have ample cash on their balance sheets. Historically, M&A activity has been an important source of returns for biotechnology stocks.