A financial firm's move to compete against rivals is proving unpopular among its customers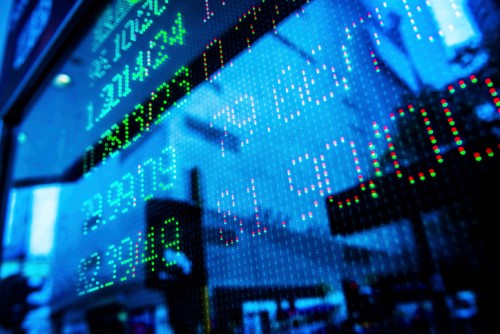 A brokerage firm's strategy to make its ETF trading platform more competitive has inspired irritation among advisors who already use it.
Earlier this month, US-based brokerage firm TD Ameritrade announced plans to pull 84 ETFs from Vanguard and other providers from its commission-free trading platforms, and replace them with 280 ETFs from other providers, reported the
Wall Street Journal.
The move was meant to help it compete against rivals that offer broad selections of ETFs. With the change, the platform's offerings will be expanded from just index-tracking ETFs to include smart-beta and factor-based ETFs. Vanguard, which doesn't pay brokerage firms to sell its funds, will be removed from the commission-free lineup, but its products will still be featured in other areas of TD's platform.
The announcement has been met with resistance from financial advisors who stand to lose commission-free access to long-established products that make up big parts of their client portfolios. Concerns have also been raised on the ETFs being added, which have less in assets and see less trading than the ones they're supplanting.
According to these advisors, the changes will force them to rethink the frequency with which they rebalance client portfolios, and will result in added costs for many clients, particularly for smaller accounts that tend to execute their investments through many small transactions. Some advisors are considering moving to a different brokerage, which will likely be difficult or costly for firms that use software customized to work with TD Ameritrade's system.
Peter Mallouk, president and chief investment officer at Creating Planning Inc. in Kansas, said the changes should benefit firms with bigger clients, who use ETFs that invest in well-represented categories or sectors, such as large-cap stocks. He said the new offerings actually cost less than Vanguard funds his firm currently uses for certain primary spaces.
But according to Gabriel Pincus, president of GA Pincus Funds, switching to the new funds will also result in additional capital-gains taxes for certain clients with primarily low-balance accounts or those that use many niche ETFs. He said that if he leaves clients' portfolios as they are, he may have to credit them with a portion of their management fee to cover their trading costs.
TD Ameritrade has extended the transition period until Jan. 19, from the original date of Nov. 20. While the extension is helpful, it's just a consolation for advisors who built their business models around TD's original commission-free trading menu. Debbie Gallant, founder of Maryland-based Gallant Financial Planning, said she switched most of her clients from Vanguard Group to TD Ameritrade years ago, promising that it wouldn't cost them more.
"Now I need to sit back and re-evaluate how I rebalance portfolios, and how I sell my services and the advantage of TD Ameritrade to my clients," she said.
For more of Wealth Professional's latest industry news, click here.
Related stories:
ETFs moving on from cap-weighted indexes: WisdomTree
Smart-beta equity ETFs listed globally reach new record