Five new factor strategies launch on the TSX while a dividend-growth strategy gets fresh exposure on an alternative platform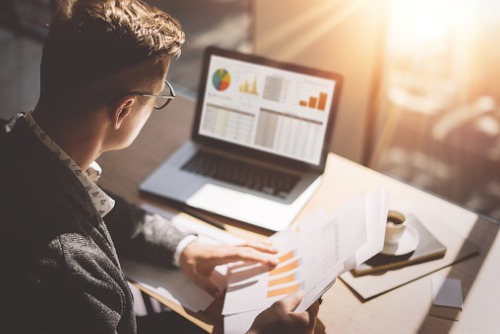 Canadian investors will have the chance to beef up their portfolios with new fund options from RBC iShares and Stone Asset Management.
RBC iShares has expanded its smart-beta fund lineup with the launch of five U.S. single-factor ETFs on the TSX. The five ETFs, which each focus on a different style of investing, are listed in the table below: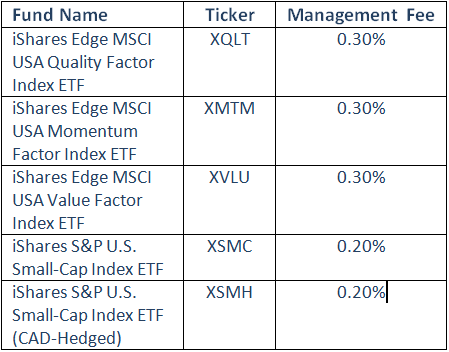 With the new iShares Factor ETFs, investors will have the ability to implement their market views, tilt portfolios, and diversify risk through persistent long-term drivers of returns.
XQLT, XMTM, and XVLU track indices that measure the performance of securities in their corresponding broad-market benchmarks that demonstrate higher quality, risk-adjusted price momentum, and value characteristics, respectively.
Meanwhile, XSMC and XSMH expands the range of U.S. equity exposures offered by RBC iShares, which now includes total-market as well as large-, mid-, and small-capitalization exposure. With XSMC and XMSH, investors will have low-cost access to the small-capitalization segment of the U.S. equity market.
Meanwhile, Stone Asset Management (SAM) has announced its first platform-traded fund with series PTF of its Stone Dividend Growth Class Fund, which is now available on the NEO Connect platform under the symbol SAMDG.
"We are very excited to launch our first PTF on NEO's innovative platform," said Richard Stone, founder and chief investment officer of SAM. The Stone Dividend Growth Class fund is an investment solution catering to the growing generational need for income with total return, and is a core fund for appropriate investors' risk tolerance levels."
SAM's PTF joins nearly 70 others, which include both prospectus mutual funds and offering memorandum funds, from seven other providers on NEO Connect. Through the platform, fund manufacturers can offer products in the form of PTFs at a cost lower than Series F funds, with more efficient access made possible for dealers and their advisors.
"We are proud to welcome SAM to the NEO family as the eighth and newest asset manager to champion PTFs," said Jos Schmitt, president and CEO, NEO. "Like NEO, Stone is focused on delivering exceptional client service and doing what is right for investors. With our recent expansion into the mutual fund dealer community, PTFs continue to grow in popularity with advisors because they enable greater efficiency and cost savings."