The inflows accounted for nearly two-thirds of the industry's growth since June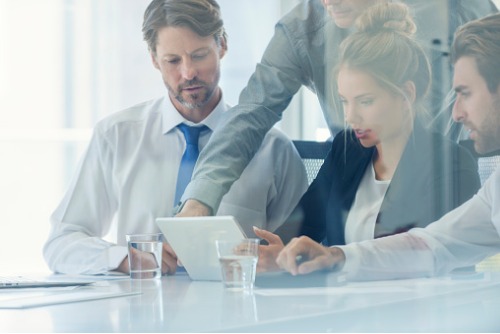 Canadian ETFs saw around $3.1 billion in net creations in August, according to the latest report from the Canadian ETF Association (CETFA). The massive inflow made up nearly two-thirds of the approximately $4.7 billion in net creations across the industry over the past three months.
Looking at inflows to ETF providers, BlackRock Canada led the pack with over $1 billion from investors — an impressive amount, but still a negligible addition to the fund behemoth's $60.5 billion in ETF assets. The bulk of that amount was plowed into the iShares S&P/TSX 60 Index ETF (XIU), which pulled in $653 million.
Invesco Canada took second place with $632 million in August, an amount made more impressive by the fact that the firm collected $724 million in the last three months. Probably not coincidentally, Invesco Canada enacted a slew of fee reductions and fee waivers for several of its ETFs on July 27. Vanguard Canada was a distant third with $397 million last month — roughly a third of the $1.1 billion it took in over the past three months, which suggests steady, healthy inflows.
Market-cap exposure and income seemed to be on investors' minds, if the top-ranking ETFs by net creations for August are any indication. Aside from Blackrock Canada's XIU, the top five included:
Invesco 1-5 Year Laddered Investment Grade Corporate Bond Index ETF (PSB), with $343 million in net creations;
Invesco Canadian Dividend Index ETF (PDC), with $295 million in inflows;
iShares Core S&P 500 Index ETF, CAD-Hedged (XSP), with $207 million; and
BMO S&P 500 Index ETF (ZSP), with $135 million
Looking more broadly at the top 20 ETFs by inflows reveals some interest in rising-rate protection, as shown by inflows to Invesco's PSB, Mackenzie Floating Rate Income ETF (MFT), and Vanguard Canadian Short-Term Bond Index ETF (VSB). Gold funds also made a notable appearance on the list, with $107 million and $48 million going to the iShares S&P/TSX Global Gold Index ETF (XGD) and the BetaPro Canadian Gold Miners 2x Daily Bull ETF (VSB), respectively.
Follow WP on Facebook, LinkedIn and Twitter