Following a brief setback in December, Canada's ETF space has hit a fresh high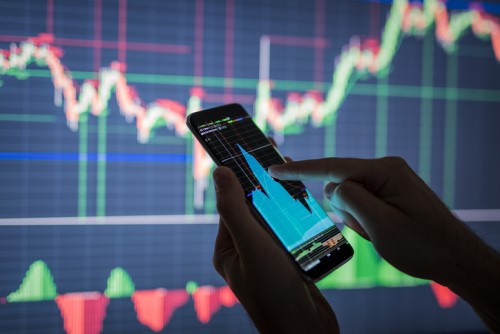 The investment industry hit a rough patch when, defying traditional expectations of a Santa Claus rally, financial markets continued to perform poorly in December. The S&P/TSX composite index went down as low as 13,776.90 on Christmas Eve before staging a modest rally in the final days of 2018.
That recovery was little comfort to investment fund holders as mutual funds saw a 0.5% reduction in assets in December, totalling $6.7 billion in losses that the Investment Fund Institute of Canada (IFIC) said was due to market declines. Despite net creations of $2.2 billion that same month, the Canadian ETF industry also saw its aggregate AUM drop from $161.1 billion to $156.8 billion.
But it seems Canada's ETF space started 2019 on the right foot, according to the latest statistics from the Canadian ETF Association (CETFA). By the end of January, total AUM reached a new high of $164.1 billion, which also represented a one-month increase of $7.3 billion.
That appears to have been driven to a large extent by more favourable market conditions, as net creations for January totalled only $914 million. The largest inflows went to fixed-income funds, for which net creations amounted to $521 million. That consisted of:
$480 million in net inflows to corporate investment-grade fixed-income products;
$93 million in net inflows to government investment-grade fixed income;
$30 million in net outflows from investment-grade funds with mixed exposure to corporate and government-issued fixed income;
$57 million in net outflows from high-yield corporate funds;
$31 million in net outflows from high-yield emerging-market funds; and
$65 million in net inflows for high-yield funds with mixed exposure
On the equities side, the space saw $252 million in net creations. That included:
$225 million in net inflows to Canadian equity funds;
$187 million in net inflows to US equity funds;
$59 million in net inflows to emerging-market equity funds;
$62 million in net outflows from international equity funds;
$27 million in net outflows from North American funds;
$6 million in net inflows to European equity funds;
$16 million in net inflows going to global equity funds; and
$6 million in net inflows to sector-focused funds
A look at the top five ETFs in terms of net creations in January suggests that investors have a slight preference for fixed income. According to CETFA, those top five products were:
BMO Ultra Short-Term Bond ETF (ZST), $242 million;
iShares S&P/TSX 60 Index ETF (XIU), $127 million;
AGFiQ Enhanced Core Global Multi-Sector Bond ETF (QGB), $125 million;
Mackenzie US Investment Grade Corporate Bond Index ETF (CAD-Hedged) (QUIG), $93 million; and
RBC Quant U.S. Dividend Leaders ETF (RUD), $80 million