Canada-listed ETFs experienced unprecedented inflows, mostly going to the largest names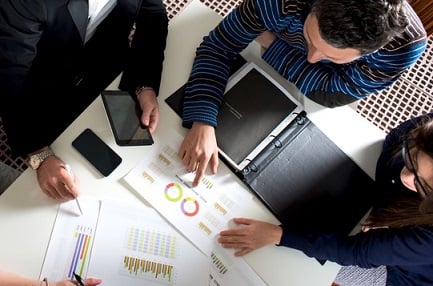 2017 was a banner year for the Canadian ETF industry, according to preliminary figures from a global ETF industry research firm.
According to data provided by ETFGI, inflows into Canada-listed ETFs reached $18.9 billion during 2017, handily beating inflows of $13.1 billion and $12.7 billion observed in 2015 and 2016, respectively.
Inflows were strongest for Canadian equity ETFs, amounting to $10.1 billion over the year. Actively managed ETFs gathered $4.8 billion, while fixed-income ETFs collected $3.6 billion.
BMO Asset Management was the biggest winner in 2017, soaking up $6.9 billion in ETF inflows. The Canadian ETF provider was followed by Vanguard with $2.4 billion and BlackRock's iShares, with $2.3 billion in net inflows.
Taking market movements into account, the Canadian ETF industry's total assets swelled by $32.2 billion to reach a new high-water mark of $117 billion by the end of December. The 38.2% increase over 2016's year-end total trounced the previous record of $19.6 billion observed in 2016.
The best-performing ETFs in 2017 took the lion's share of net new assets. Of the $18.1 billion investors poured into the industry, $9.6 billion went to the top 20 ETFs, which came from five providers: BMO, BlackRock, Horizons ETFs,
RBC Global Asset Management
, and Vanguard Canada.
Related stories:
Passive mania moving into fixed-income ETFs
Smart-beta funds rake in money despite performance concerns