The revived category helped drive the second largest monthly inflow into Canadian ETFs this year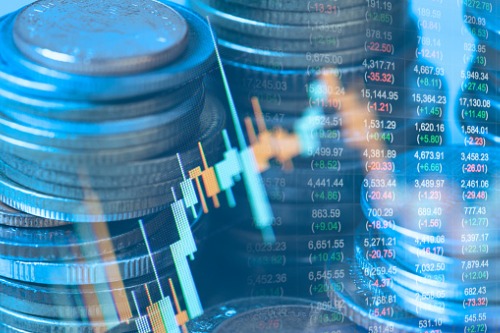 Canada's equity ETF space was brought back to life in October as the category attracted some $1.55 billion in net inflows for the month, a marked reversal from the $1.1-billion net outflow it suffered in September.
According to the latest Canadian ETF Flows report from National Bank of Canada Financial Markets, Canada led the charge in equity ETFs as investors poured some $1.11 billion overall into Canadian equity-focused mandates. International equity ETFs were a distant second with $338 billion in net creations, followed by U.S. equity strategies, which netted a modest $99 billion in inflows.
"Creations in broad market and low volatility U.S. equity were nearly offset by outflows from dividend/income and financial sector ETFs," the report said, noting that redemptions may have been driven by investors' reactions to a lower-interest rate environment as well as the Fed's dovish tone.
"Fixed Income ETFs have remained the clear champion in flows all year long, taking in another $1.7 billion in new assets in October," it added. Drilling deeper, it noted that high-interest savings ETFs have overtaken Canadian aggregate bonds as the most interesting sub-category among fixed-income investors. From an outflows perspective, long-term Canada government, preferred shares, and floating-rate high-yield bonds led the outflows.
Multi-asset ETFs attracted a net total of $252 billion for the month. The lion's share of inflows reportedly went to a few products, including asset-allocation portfolio ETFs from BMO, Vanguard, and RBC iShares, as well as alternative ETFs from Picton Mahoney and two new alternative ETFs from AGFiQ.
Inverse/levered ETFs netted $23 billion in inflows, while commodity ETFs represented the only dark spot with a $33-billion net loss for the month. All in all, October saw a $3.5-billion net influx of assets into Canadian ETFs, making it the second-biggest month for Canada's ETF space this year from an inflow perspective.
The report also noted 14 new ETFs launched in October. Aside from the new AGFiQ alternative ETFs, the month saw the introduction of USD units of 10 RBC iShares ETFs, a local currency emerging-market bond ETF from Mackenzie, and an unconstrained fixed-income ETF from National Bank Investments.