A trend reversal in the category helped drive the second-strongest month of inflows for the year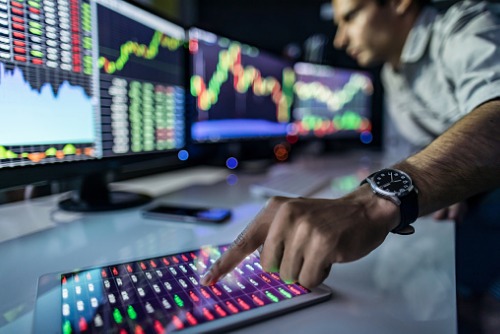 In a reversal from previous months characterized by weak or negative asset flows, Canadian equity ETFs saw their highest inflows for the year in August, according to a new report ETF research report issued by National Bank Financial Markets.
The Canadian ETF space saw $2.8 billion in inflows during the month — the second-strongest record of inflows this year — bringing the total assets in the space to nearly $164 billion. Equity flows amounted to $1.9 billion, with Canadian equity ETFs accounting for $1.3 billion, while US and international equity ETFs saw net inflows of $293 million and $307 million, respectively.
Decomposing the equity ETF category by focus, cap-weighted funds netted the strongest inflows with $1.14 billion in August; $659 million went to iShares S&P/TSX 60 Index ETF (TSX:XIU), making it the top-grossing ETF in Canada for the month. Sector-focused equity ETFs saw inflows of $348 million, with the biggest streams going to financials ($210 million) followed distantly by basic materials ($110 million). Investors also showed fairly strong interest in dividend/income ETFs, which attracted $282 million.
"All told, $835 million flowed into fixed income ETFs in August, with short-term and ultra-short term flows combining to nearly half a billion dollars, highlighting possible rate hike concerns on the part of ETF investors," the report said.
Canadian corporates took in the highest dollar figures with $348 million, growing their AUM by 2.9%; though foreign bond products were a far second with $170 million, they saw the fastest growth (8.5%). A look at fixed-income ETF flows by maturity shows the most dollars going to broad/mixed products ($356 million), followed by short-term ($362 million) and ultra-short-term offerings ($130 million).
Year-to-date through August, investors poured $13.8 billion in new assets into the ETF space; despite the volatility observed at the start of the year, nearly $9 billion went to equity products. International developed-market and emerging-market ETFs grew the fastest over that time (53% and 29%, respectively).
Meanwhile, the $4 billion created in bond ETFs until August flowed evenly into three main areas: low-cost aggregate products for pure and broad exposure; preferred shares, mainly actively managed; and foreign or "global" bond ETFs, many of which were also active.
A continued focus on low costs was evident from the dominance of low-cost, passive cap-weighted ETFs on National Bank's year-to-date inflow leaderboard; top-ranking products BMO S&P/TSX Capped Composite Index ETF (ZCN), BMO S&P 500 Index ETF (ZSP), and Vanguard FTSE Canada All Cap Index ETF (VCN) all charge less than 10 basis points in MER.