President of Auspice says differential to WTI should be jumped on by investors and traders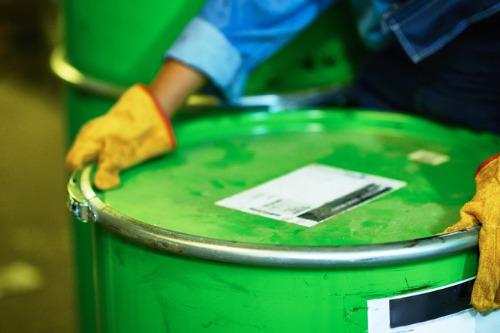 Canadian crude is the "best buy on the planet", according to the president of Auspice.
Tim Pickering, who is also CIO and founder of the company, runs its Canadian Crude Oil Index ETF (CCX) and believes the much-talked about differential between Canadian crude (CCI) and West Texas Intermediate (WTI), which stood at about US$30 yesterday, represents a big trade opportunity.
With the discount average US$18 bbl since 2010, Pickering said that while the differential is narrowing, it won't disappear overnight. And with Canadian crude around US$23, investors can reap the rewards if they catch the bottom and are prepared to ride it up.
He said: "If global oil has come off, there's still significant demand for oil, Canadian crude is discounted and that differential has started to come in for the right reasons, that makes Canadian oil the best buy on the planet."
Despite the doom and gloom at the oversupply and inability to transport the glut of oil that remains in Alberta, he said some of the solutions have started to be implemented and investors have to "look at the opportunity in the mess".
Takeaway capacity is due for a boost with Enbridge Line 3 predicted to increase capacity to the tune of 400,000 barrels and additional optimization possibly ramping this up to about 800,000. Cutbacks in production, potential government intervention and a likely OPEC announcement in the near future are all positives in terms of an eventual turnaround for Canadian crude.
Pickering said that 600,000 new units of his ETF were created on Wednesday morning alone and believes people are realizing that if they have an opinion on the price of Canadian oil, there's only one way to get exposure – through Auspice's ETF.
While gold gets talked about from an inflation protection perspective, Auspice views oil as a far better option in the modern world.
"That makes Canadian oil price the biggest opportunity," he said. "Canadian oil in this ETF should be in every investor's portfolio in Canada to some small degree. It a great hedge on inflation, it's a great hedge on future growth and future price increases, and it's not going to be this cheap forever.
"People should have 2-3% in their portfolio and sit on it. It's no different than gold and it's going to give you a far better return."
Follow WP on Facebook, LinkedIn and Twitter