Despite headwinds, not everything is gloom and doom in growth-based sector, says B.C.-based portfolio manager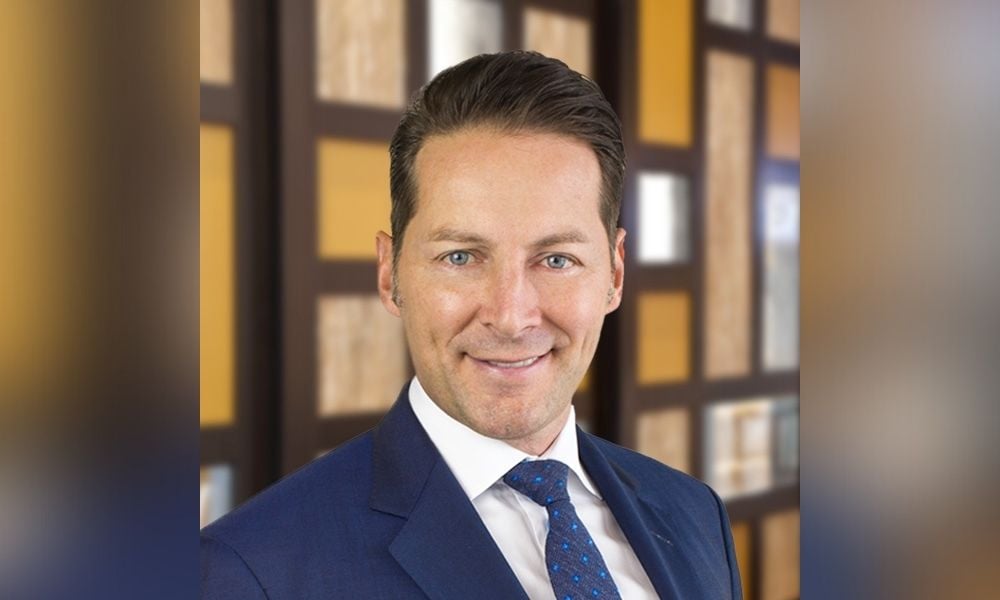 Last week, investors and analysts watched as tech companies in the U.S. announced their latest quarterly earnings. And while some might have hoped for signs of a turnaround in the sector, the most recent results didn't bring that about.
"I think the earnings have certainly been revised down by most analysts, specifically the investment houses that had pretty lofty valuations and expectations originally," B.C.-based advisor Claudio Chisani told Wealth Professional. Chisani is a principal at Chisani Wealth and an investment advisor with Blueshore Financial.
"In 2020 and 2021, we had very low interest rates and growth stocks outpacing value investments. There was also a tremendous focus on technology as we continued to perform our day-to-day activities amid the complexities of the pandemic crisis," he notes. "We're seeing the opposite play out in 2022 and looking forward to 2023."
With accelerated interest rates fuelled by central banks' all-out effort to contain inflation, headwinds have developed for tech companies in short order; the complex macroeconomic environment due to supply-chain issues and geopolitical tensions creates additional headwinds. The knock-on effect of a stronger American dollar, Chisani says, is another headache for mega-cap tech companies.
Read more: Tech stock shocks put ETF investors' concentration risk to the test
But he sees silver linings. Rather than total gloom and doom, he says some companies have shown mixed results over the past earnings week, with some tech names displaying resilience.
"Meta's top-line revenue has not been terrible, but the business is in restructuring mode as it makes a long-term bet on the metaverse. Their revenue has also taken a hit from the newly introduced privacy rules on Apple devices," Chisani says. "The top-line results for Alphabet, Google's parent company, haven't been good. The underlying business model is in much better shape, though they've suffered from a reduction in advertising revenue."
Apple has been a bright spot in the tech space, he says, as it's managed to maintain an impressive 43% profit margin throughout all the recent challenges. Still, much of that profit margin hinges on the success of the iPhone 14, which has yet to be proven, and models outside of Apple's higher-end offerings are using the same processor as they did last year, which could make them less desirable for consumers looking to upgrade.
"Time will tell if Apple can still enjoy the same profitability and margins, as it always piggybacks on its back-to-school and holiday season success," Chisani says.
A lot of tech-powered or tech-aligned businesses, he notes, have seen a 40% to 50% reduction in share prices year-to-date. Aside from the challenges also besetting pure-play tech firms, these businesses' earnings have come under pressure as additional crosswinds of higher fuel costs and persistent supply-chain issues take their toll.
"Semiconductor companies like AMD and NVIDIA are seeing negative earnings, as they face restrictions on smart processor sales offshore as well as the cooling off of the crypto space," Chisani says, pointing to the 55% and 57% year-to-date declines in Bitcoin and Ether, respectively. "If you're Amazon, you can breathe a little easier because of the profitability in your cloud business, but at the same time, the delivery costs for e-commerce businesses are rising."
Read more: Crypto should remain the 'most speculative' part of your portfolio
While the cloud business for providers like Microsoft and Google have been robust, Chisani says they're moderating from the boom in appetite during the pandemic crisis. With inflation eating into the revenue of consumers and businesses, and demand for streaming services pulling back as the world normalizes into a hybrid environment, cloud services are no longer seeing the 300% to 400% growth that occurred during 2020 and 2021.
"Netflix seems to be pivoting quite a bit, as they've added a lower-cost tier that includes advertising to their subscription options," Chisani says. "They're one of the few tech names that have been in positive price territory since summer."
Chisani notes that the market appears to have fully digested the price surge in tech names fuelled by quantitative easing since 2020. The majority have returned to pre-pandemic levels, with some names sinking faster than others – prices for Meta and Intel today are lower than what was seen in 2016, he says – creating an opportunity for investors to participate in the sector as price-earnings ratios come under a little bit more control.
"I think short-term, technology is under pressure across the board. There's no doubt about that," he says. "But it's here to stay. It provides efficiency, it helps us communicate, it automates a lot of our processes, and artificial intelligence will continue to be a trend of the future. So if clients have patience and a long-enough time horizon, I believe that prices are becoming more and more reasonable."