The firm's three new actively managed funds pursue different strategies and offer monthly distributions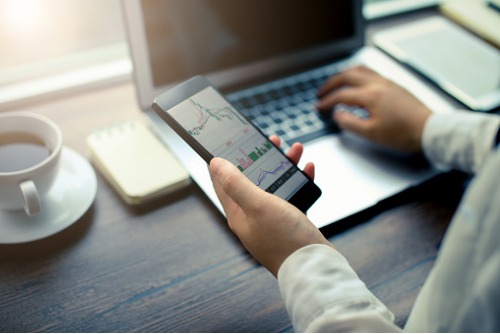 Brompton Funds has launched three new actively managed ETFs on the TSX.
The Brompton Flaherty & Crumrine Investment Grade Preferred ETF (BPRF) invests in an actively managed portfolio that's mainly made up of preferred and income-producing corporate securities. The securities include traditional preferred stock, trust preferred securities, hybrid securities with both debt and equity characteristics, contingent-capital securities, subordinated debt, and senior debt of North American issuers or Canadian- or US-dollar-denominated securities of global issuers.
At least 75% of BPRF's portfolio will comprise investment-grade securities at the time of any new investment. Sub-advised by Flaherty and Crumrine, which specializes in US-dollar-denominated preferred securities and corporate debt instruments, BPRF will target a distribution rate of 5% per annum to be paid monthly.
Meanwhile, the Brompton Global Dividend Growth ETF (BDIV) will be actively invested in a portfolio of at least 20 global dividend growth companies. The companies should have a history (or a future likelihood, as viewed by Brompton Funds) of dividend growth.
The firm will select BDIV's portfolio based on applicable factors such as dividend growth potential, valuation, profitability, current dividend yield, balance sheet strength, and/or trading liquidity of the equity securities and options. Geographic and sector exposures will also be determined based on macroeconomic factors, political conditions, and sector fundamentals, as well as considerations of diversification.
Brompton funds may write covered calls on up to 33% of BDIV's portfolio to increase distributable cash and lower portfolio volatility. The fund targets a distribution rate of 6% per annum to be paid monthly.
Finally, the Brompton North American Financials Dividend ETF (BFIN) is actively invested in a portfolio of at least 15 North American financial services companies, each with a market cap of at least $5 billion. In selecting holdings and determining geographic and sector allocations for BFIN, Brompton Funds will consider factors similar to those used in BDIV's investment process.
Up to 20% of BFIN's portfolio may be placed in other financial-services companies, financial service-related companies, or global financial-services companies. The fund will aim for a distribution rate of 5% per annum to be paid monthly.