Newly announced tool aims to put deeper-level data and insights in the hands of stakeholders across the industry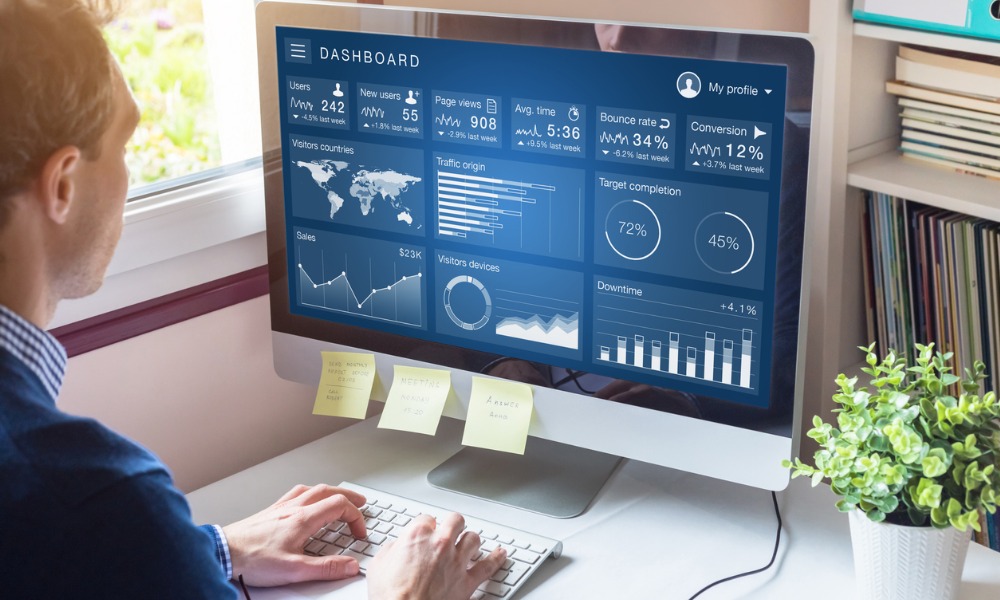 Even in the face of a pandemic, the Canadian ETF industry has been a roaring success story. With more than 1,000 ETFs and over $250 billion in assets under management at the end of 2020, there's no question that the space has come into its own as a marketplace of choice for investors.
But as they say, you can have too much of a good thing. In the case of investors and wealth managers in Canada, the "too much" comes from having to sift through data on potentially hundreds of comparable ETFs, and gaining enough insight to determine which ones are suitable or best to use in a portfolio.
That's the challenge that the TMX Group wants to help address with the upcoming launch of a new analytics tool, TMX Logicly, which it developed in partnership with ETFLogic, a provider of ETF analytics and portfolio tools.
"At TMX, we've been committed to expanding our analytics product suite to help provide participants with cutting-edge tools to turn data into insights," said Selwyn Collaco, the company's chief data officer. "The popularity of ETFs continues to grow, and so has the demand for meaningful insights to differentiate ETF products and understand how they fit into an investor's portfolio."
To help address that demand from its stakeholders, Collaco said TMX initially considered developing the product in-house. But based on feedback it received from certain market participants, it decided to go to market quickly by way of an exclusive partnership with ETFLogic.
"ETFLogic is an ETF-first platform; it's entirely designed and focused around the nuances of ETFs," he said. "There aren't that many vendors or products out there that offer the same breadth of data and analytics about Canadian ETFs within one comprehensive tool."
The final product of the partnership, according to Collaco, is a comprehensive solution that streamlines ETF research, portfolio analysis, and trading analytics into a seamless investment workflow tool. Based on information on ETFs' constituent holdings, it lets users analyze factors such as risk and exposure, ESG factors, underlying liquidity, income, and returns.
"I think the interesting piece of it is also just the breadth," said Emily Choi, director of advanced analytics at TMX. "The types of analytics you can do when you have the underlying constituents of an ETF, unlocks more in-depth portfolio analysis, which is particularly important when you're comparing multiple ETFs."
As Choi explained, TMX Logicly models out the history of an ETF going back to its launch — and in some cases even prior to its launch — with data across the whole universe going back as far as 20 years; because of the rise in new product development in recent years, many ETFs have been available only for a year or two. And because data is at the core of TMX's business, there are many pipelines in place to keep the information on the platform up-to-date and accurate, though some holdings-level data may sometimes be kept confidential by ETF issuers. To the extent that the data is publicly available, TMX ensures that its reporting and analytics are as complete as possible.
Choi added that solutions from other providers are typically restricted to key analytics at the surface level. And Collaco noted that accessing ETF data, as well as analyzing it, organizing it, and making it available in a comprehensive solution can also be prohibitively expensive, costing hundreds of thousands of dollars.
"This data has traditionally been reserved for a very small selection of the population," Choi said. "We're really trying to make it more widely available to the everyday investor, advisors, wealth management – the full industry."
The platform will be initially launched to accommodate 800 Canadian ETFs listed on the TSX, with plans to eventually cover the entire Canadian landscape, according to Collaco. Initial conversations that TMX has launched with ETF issuers and wealth management professionals have sparked a lot of interest, he said, with demos being conducted by the advanced analytics team headed by Choi. The target launch date is March 1st, with TMX leveraging its existing distribution channels to go to market.
"Since 2010, the ETF industry in Canada has quadrupled and grown, with asset managers increasingly launching new ETF product suites, probably to service the market's growing appetite for a well-managed low-cost investment funds," Collaco said. "We think that the industry will continue to grow at a consistent rate, and access to better tools, like TMX Logicly, in the hands of wealth managers will certainly help fuel and support that growth."