The new ETFs include one firm's initial active offerings and a Canadian first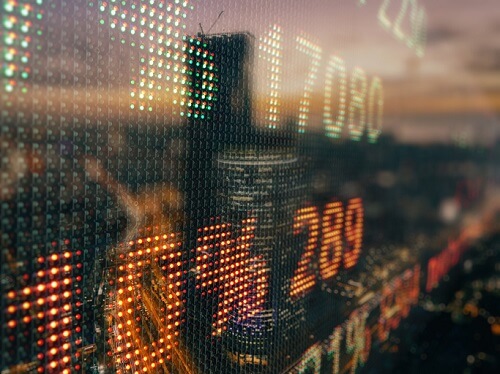 BMO Investments and Invesco have each announced the launch of new ETF products from their respective stables of offerings.
BMO has launched its initial actively managed ETF series units for its BMO Global Strategic Bond Fund (ZGSB), BMO Global Multi-Sector Bond Fund (ZMSB), BMO Core Plus Bond Fund (ZCPB), and BMO Women in Leadership Fund (WOMN), all of which are trading on the TSX.
Looking at the fixed-income ETF strategies, ZGSB invests in global credit across multiple sectors such as US investment-grade and global high-yield bonds and debentures, as well as emerging-market debt. ZMSB rotates between different sectors — including but not limited to government bonds, securitized debt, and investment-grade bonds — depending on their assessed values. And ZCPB is a core Canadian bond strategy that can enhance yield and diversify through investments in foreign bonds, emerging-market debt, and high-yield bonds.
WOMN, the sole equity strategy among BMO's first active ETFs, consists of a portfolio of companies that have both gender-diverse leadership and a commitment to gender diversity.
Meanwhile, Invesco has debuted Canada's first ETF to provide equal-weight exposure to US equity security issuers that compose the S&P 500 Index.
The Invesco S&P 500 Equal Weight Index ETF (EQL) seeks to replicate, to a reasonable extent and before fees and expenses, the performance of the S&P 500 Equal Weight Index on an unhedged or hedged basis, whichever applies to a unitholder's specific units.
The ETF is designed to help investors avoid overweighting in a few securities within the S&P 500 — a risk inherent in market-cap-based indices. "The S&P 500® is currently heavily concentrated in a few securities, with the FAANG companies – Facebook, Apple, Amazon, Netflix and Alphabet (Google) – making up almost 12% of the index," said Jasmit Bhandal, head of ETF Product Strategy and Development with Invesco Canada. "A significant portion of the returns are driven by these few securities."
Offering high long-term return potential based on the S&P Equal Weight Index's historical outperformance over the S&P 500, the fund is available in three series: CAD-unhedged (EQL), USD-unhedged (EQL.U), and CAD-hedged (EQL.F).