Industry experts on how investors are approaching 'shiny object' offerings and what lies ahead in this innovative space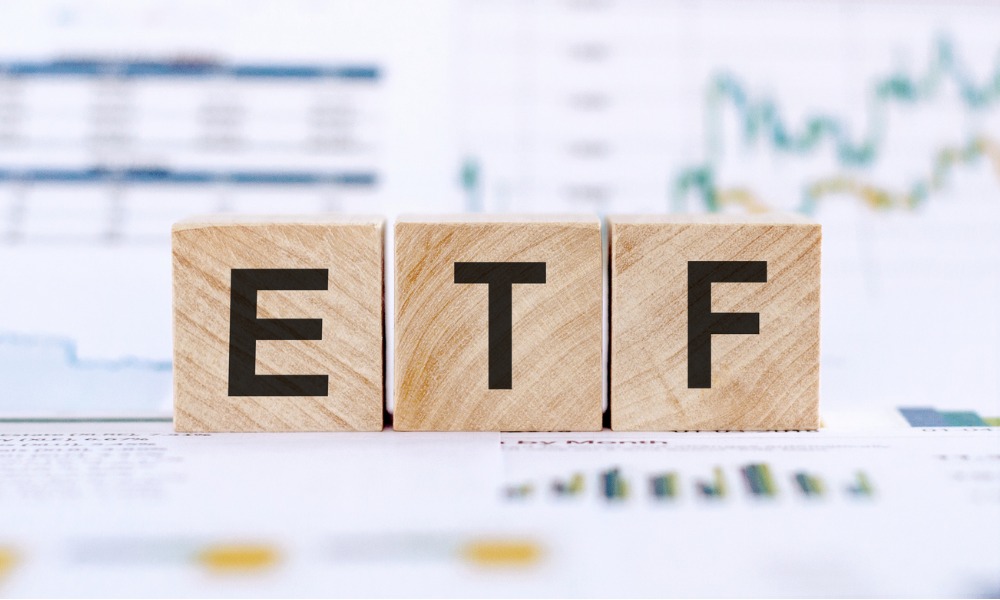 There are theories as to the rise of thematic ETFs, which now house about $130 billion of investors' money. The unflattering take is that people are bored during lockdown with cash to spare, so why not take a punt on Bitcoin going up 80%. The more measured view is that thematics are actually a sophisticated way for long-term investors to access cutting-edge innovation.
This theme was among many our leading panel of experts discussed at WP's first Advisor Connect event of 2021. The first instalment of our spotlight series was titled Disruption, Innovation & Opportunities: The Future of ETFs and included: Eric Balchunas, Senior ETF Analyst, Bloomberg Intelligence; Duane Green, President and CEO, Franklin Templeton Canada; Steve Hawkins, President and CEO, Horizons ETFs Canada and Chair, Canadian ETF Association; and Lisa Lake Langley, CEO & Founder, Emerge Canada Inc.
To watch a re-run of the event, click on this link.
Balchunas explained that portfolios are changing – and the flows reflect this. With about 80% of a portfolio typically in dirt cheap beta, he said investors want the opposite in the other 20% and are drawn to thematic "shiny objects", with ARK Invest, for example, being a hot name right now. But this barbell approach consists of more dedicated investors than many think, Balchunas said.
"There is a lot of thought that the 'shiny object' investors are performance chasing, and there's probably some of that, but they do not run in a sell-off like people think they do, and it's because they've got that 80%; it's not their core retirement money. They run when there's a sell-off in a traditional mutal fund, for example.
"It's an interesting new development here. Themes, while they seem silly, are really just a nice, neat, accessible way to repackage things like growth, momentum, even value. They're also repackaging the sectors, so you have a lot of opportunistic innovation going on in the thematic category. People laughed at it but it's strong."
Compared to the U.S., Canada's thematic space is relatively small, with about 40 different offerings and under $5 billion in AUM. However, as Hawkins pointed out, overall inflows rose more than 400% last year. Hawkins agreed you don't see people launching growth or value-style ETFs anymore and said there is so much innovation going on with index providers that it allows product producers to slice and dice underlying securities and equities.
Horizons ETFs has form for innovation, launching the world's first marijuana ETF and, this year, the first psychedelics ETF, while cryptocurrency continues to be an important frontier.
"Canada launched the first Bitcoin ETF, while Horizons launched the world's first inverse Bitcoin ETF. We're giving investors the opportunity to play these different exciting new asset classes in different ways, and we're creating an efficient marketplace for thematics which gives you access to, not the core part of your investment portfolio, but something you want to have some fun with and take some chances with."
He added: "We're having a lot of fun with it as ETF producers, being able to find products that fit what the investor is thinking about. They might not want to take the risk of investing in these individual companies, so we can slice and dice and we can make a new index, a new theme, a very specific type of sector."
Green has been equally impressed by the speed of the evolution when it comes to the delivery of these investment capabilities to investors. He said the change has been evident in the rise of active ETFs and the scope of the options available to the end client.
"For me, there's room for everybody in this whole market, and that's what is exciting from an investor standpoint," he said. "From [Franklin Templeton's standpoint], we're an active manager and we want to deliver good capabilities to Canadian investors.
"The one we're leveraging is the launch of our innovation ETF, which has actually been a capability in a strategy we've had since 1968 in a fund form, but we're now delivering it as a capability through a different vehicle for investors to tap into. It's just been fantastic to watch the progression and how fast this industry has evolved."
Langley's Emerge enlists ARK Invest as its sub-advisor, bringing the Cathie Wood-led firm's suite of innovation ETFs to Canada. They've been the poster child for the rise in thematics, propelled by analysis of EVs, drones, and genomics to name just three areas.
Wood calls it the "democratization of advice" in that anybody who can afford a unit of an ETF can participate in the future and benefit from their research. Langley believes the Canadian ETF space, which grew at 29% last year, second only to Asia, is a great environment to educate people about these opportunities. She highlighted genetic sequencing as an exciting sector for investors to watch.
"It's going to help worldwide food production, it's going to help agriculture, it's going to help us cure thousands of monogenic diseases, and hopefully cancer, just like all the vaccines that have been developed.
"We have a lot of exciting opportunities and sharing that information with advisors and investors, it's just a tremendous time. The research is available and there is an opportunity for everyone to invest in this kind of innovation."
To watch a re-run of the event, click on this link.