Harvest Portfolios president and CEO speaks out on what membership means to fast-growing firm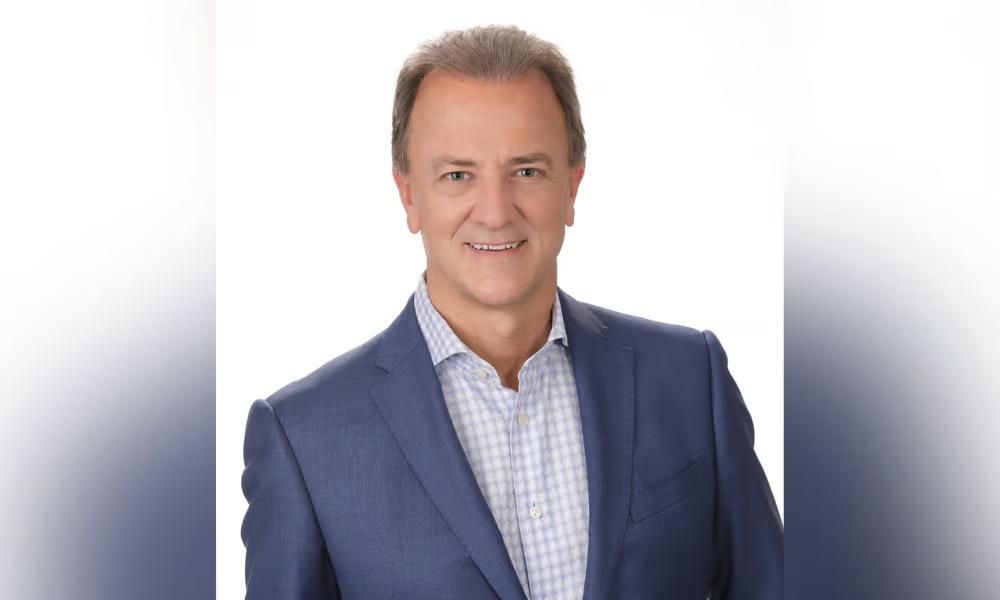 The national association representing Canada's ETF industry has just welcomed a new firm – and for its CEO, it's a chance to make a difference.
In a statement earlier this month, the Canadian ETF Association announced Harvest ETFs as the latest firm to throw its support behind the official voice of Canada's ETF community.
"It's a great opportunity for us to contribute to the work being done at CETFA," Michael Kovacs, founder, president, and CEO of Harvest ETFs, told Wealth Professional.
Since its founding in 2012, CETFA's combined membership has grown to include 18 ETF providers that represent more than 92% of Canada's ETF assets, including the country's largest ETF firms (all in all, there are 42 ETF firms in Canada today). The association also has 17 affiliate members and a portfolio manager member within its network.
Harvest was founded in 2009 and launched their first ETFs in 2016. As of March 31, the award-winning ETF firm manages over $3.3 billion in assets for investors across the country.
"It's great that Harvest, an independent firm, can now be part of the organization," Kovacs says. "It gives us a voice in the overall industry, and we certainly look forward to being part of it."
To support the growth, sustainability and integrity of Canada's ETF industry, CETFA has committees to engage with government and regulators on several issues including tax policy, compliance, and operations. Kovacs says Harvest is keen to participate in those discussions.
"As a fast-growing company, we really want to get involved in those groups, as opposed to just being a member," he says.
Harvest is joining CETFA at a pivotal time. Following last year's climate of market disruption and rising rates, Kovacs is seeing real growth in high-interest savings account ETFs.
"We've stayed away from that, as we're more of an equity shop," he says. "There's generally been a lot of uncertainty around markets and interest rates, so advisors and clients are looking for a place to park their money as they wait things out."
HISA ETFs have become a point of focus of late as the Office of the Superintendent of Financial Institutions launched a review with a focus on studying any liquidity concerns they might raise.
At Wealth Professional's online Advisor Connect event last week titled "How ETFs can help you take advantage of market opportunities," Alfred Lee, director, portfolio manager, and investment strategist at BMO Global Asset Management, suggested that given the ongoing regulatory scrutiny, investors looking for cash-like ETFs should explore other options.
"If you're looking for cash-like ETFs, we would advise for those ones that are more plain-vanilla in nature," he said, highlighting ETFs whose underlying holdings concentrate on T-bills and ultra-short corporate bonds.
Another recently emergent growth area has been covered-call ETFs, which saw significant inflows in 2022. "We were one of the originals in that space," Kovacs says, underscoring Harvest's history with covered call investing before going into ETFs. "Success makes tracks, and people are obviously seeing the success in this area and have moved towards it."
Meanwhile, thematic strategies saw their fair share of challenges last year as rate-sensitive growth sectors like technology took a hit. While Harvest's ETF shelf includes products that focus on leaders in healthcare, energy, and the travel and leisure industries, Kovacs emphasizes that those strategies at their core aren't thematically driven.
"Our underlying philosophy is to look at either industries or megatrends like travel, where there are powerful dynamics behind us," he says.
"We start by looking forward to the growth outlook of the overall industry or trend, then start breaking it down from there. … We look at companies and options strategies around it, but everything we do is based on where we see long-term growth opportunities in the market."