Industry insider says correction was healthy and there is money waiting on the sidelines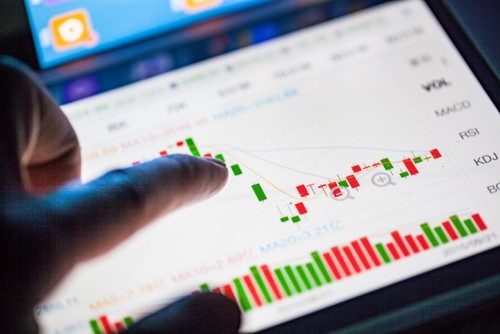 An emerging markets expert said it remains on course for a 20% return this year and welcomed Monday's "healthy" correction.

Laurence Bensafi, deputy head of emerging markets, RBC GAM, believes global equity funds remain underweight emerging markets and that there is money waiting on the sidelines for future mini-corrections.

Celebrating our industry successes in the wealth management industry

She said the asset class was, naturally, part of the same story that resulted in a $1 trillion sell-off after investors were spooked by the prospect of inflation and a quicker-than-expected rise in interest rates.

But after a huge inflow of $20 billion dollars into emerging markets this year – up 10% by January 20th alone – and after being up a stunning 37% last year, Bensafi said the pullback was needed.

She said: "It was too much, so we were due a correction and it's pretty healthy actually. But it doesn't change our view. We don't think this inflation problem is going to get really big, we don't see the Fed raising rates very quickly.
"The dollar may rebound a little bit because it seems a little oversold but we don't see it resuming [with] a very high appreciation that would really damage emerging markets.

"So we saw it as a few days of correction. But what would be nice would be if it resumes like a nice, normal, gradual, appreciation of our market."

Bensafi forecasts a major downturn or recession as being more likely in "2019 or even 2020" but believes this year could feature a few mini-corrections. Nevertheless, she remains bullish on emerging markets' growth potential.

She said: "We expect 20% return for the year in US dollar. It's still good earnings growth but it's not going to be in a straight line like last year."

Short-term corrections, she says, could well happen around elections in Brazil and Mexico, while NAFTA negotiations have the potential to affect sentiment.

The latter raises the prospect of unpredictable interventions from the US president and Bensafi said there is always the danger Donald Trump sparks a tariff war.

"Potentially, it could be really bad," she said. "That's one of the main risks we have identified. Trump has an issue and I understand why: he has a massive trade deficit with quite a few countries. Not all in emerging markets by the way, he has the same issue with Germany, for example.

"China is the biggest one he is going after, so he wants to try to solve his problem. I don't think he is an anti-trade kind of person; he is not necessarily anti-globalisation, but he wants to see the US send more abroad. The risk is that in order to reach that target, he may make some statements or mistakes that would create a tariff war. If he was to put in place some mechanism to try to lower the trade deficit with China, for instance, then the Chinese would do something against it.

"There is a risk of deterioration in his relationship with the big trading partners. It's difficult to know. The risk is he does something and doesn't measure the consequences."


Related stories:
Why it's time for Canadians to ditch home biases
Have investors missed the emerging markets opportunity?