Emerging markets expert highlights two countries with potential for growth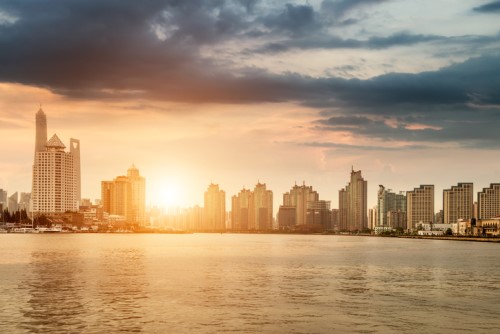 India should be on investors' radars as a country ripe for growth despite its inherent political risks.
Laurence Bensafi, deputy head of emerging markets, RBC GAM, stressed the importance of being diversified across different regions but said the signs were overwhelmingly positive for India.

Celebrating our industry successes in the wealth management industry
Like with many emerging markets, though, there are unforeseen circumstances – like the small matter of its history of assassinations.
She said: "The demographic is there and it's still one of the poorest countries, so the potential for growth is really huge. It's a young population and there's a lot of consumption starting to happen in the country, so a lot of companies really benefit from that.
"They have a good government, a reformist government, with a good prime minister but I would say that India, in the past, unfortunately has a history of having quite a few prime ministers who have been killed. So if you imagine that tomorrow, I don't think it's going to happen but you never know, for whatever reason, the prime minister was to be killed, that would be a massive issue and you don't want to be invested in that country when that happens.
"So emerging markets still remain an area where there are risks for every particular country. We have a big exposure to India, we really like it, but it's [just] one of our investments and we are well diversified."
Doing your research on each country's political situation and keeping up-to-date with developments is key, said Bensafi, who added that change at the top can really impact your equities.
Another country Bensafi likes is Brazil, which has its own tumultuous political history and elections scheduled for October this year. The unpredictability of investing in this sector is summed up by the fact Brazil's market looks in better shape because a potential candidate, ex-president Luiz Inacio Lula da Silva, could be in jail when votes are cast.
Bensafi said: "Brazil is attractive with a reformist government. Lula seems to be out of the race because it seems he might be in jail during the election, which makes it difficult to be a candidate.
"It's very possible the centre right will win the election and will continue this programme of reforms, which is very positive and will be very well received by the market. So Brazil is an area where we are in an overweight position and we have been accumulating in the country, even though it's going to be volatile until the election - a little up and down - but we think it will be pretty positive."
Bensafi adds that a degree of fragility is the nature of the beast with emerging markets despite good Purchasing Managers Indexes (PMIs) all around the world, good global growth and good fundamentals at company level.
A slowdown in economic growth would typically result in a flight of equity to safe havens like the US, she says, while China's economy, which has been doing well, is worth paying attention to in case of policy mistakes.
She said: "I think the Chinese government has worked really well at rebalancing the economy. People tend to forget but when you think about it in 2016, it was all about hard lending in China, people were obsessed with hard lending and the explosion of the financial sector in China because it was overleveraged.
"But now, two to three years down the line, no one is thinking about it anymore because they have done a really good job at rebalancing the economy and sustaining good growth. Consumption has really picked up and a huge number of private companies have been doing very well in helping with the growth.
"But they are starting to tighten a little bit in the property sector. If they move too fast in that, there could be some issues with economic growth because it's obviously a good path of growth for the country. So any kind of policy mistake or slowdown in growth could have a big impact, because they are our biggest market obviously."

Related stories:
Why emerging markets are on course for 20% return
Why it's time for Canadians to ditch home biases