President Xi Jinping tightened his grip on power but speech gave clues to economic growth potential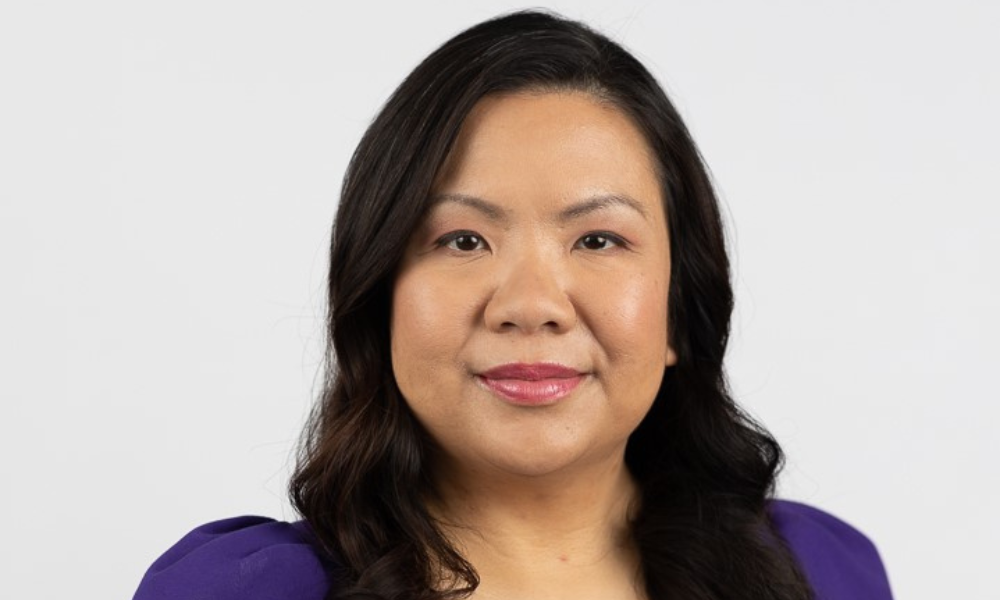 Given what she saw at the recent Chinese national congress, Christine Tan of SLGI Asset Management is still recommending advisors with a long-term view allocate a little of their clients' portfolio to this influential emerging market (EM).
"Whether you choose to invest in China or emerging markets, China, as an economy, has been a very large contributor to overall growth for the last two decades," Tan, who is SLGI's assistant vice-president of portfolio management, told Wealth Professional.
Read More: How to position portfolios if inflation is turning the corner
Tan was commenting on the "state of the union" style speech that President Xi Jinping gave at the recent 20th National Congress of the Chinese Communist Party. He won an unprecedented third term and laid out the country's general direction for the next five years. She noted that it was particularly important now given all of the macro-political tensions with the U.S., Taiwan, and Russian invasion.
Tan said there are still questions, going into 2023, about whether China's economy will slow even further after its long string of zero-COVID lockdowns.
"They've been doing a little bit of stimulus, but that's relatively small in size," said Tan. "China has not been tightening in the way that the U.S., or the rest of the world, has. So, from a policy perspective, they've actually been going the other way.
"The main reason why you're not seeing it show up in economic growth is because of their zero-COVID policy. Even though they're spending a bit more on fixed asset investments, that's being overshadowed by zero-COVID hampering consumption. So, you're not seeing the pick-up. But, if at some point, the zero-COVID policy becomes even more relaxed, you could see that side of the economy pick up again, which would be great for the global growth picture."
Tan noted that Xi is not walking back China's zero-COVID policy yet, even though China has been moderating how it's being implemented with more recent two-week rather than months-long lockdowns. It's also started implementing closed loop manufacturing, so the factory staff lines are contained. So, if one line catches COVID, the others can still continue.
"The goal is to keep manufacturing going, and you're seeing that," she said. "You haven't been hearing anything about supply chain implications, even though China continues to have these very localized lockdowns. So, from a global impact perspective, the supply chain implications have become pretty minimal."
China manufactures a lot of goods domestically, but still imports many. It's trying to balance its manufacturing and consumption, which is challenged since, pre-pandemic, it was one of the world's largest sources for tourists overseas, but now severely restricts tourism, even internally.
Tan noted that Xi also emphasized the need for China to become more self-sufficient, particularly with technology. He indicated that impacts both education and training. The government is also creating regional hubs, which include universities, that focus on particular technologies.
Xi also addressed how China's territorial sovereignty includes Taiwan, and he lifted up common prosperity and creating a modern socialist society as an important theme for China. "The way I interpret that is that the western economies focus a lot on capital markets and thinking about how the stock market does," said Tan. "But, China's focus will continue to be on how they can alleviate wealth disparity. How do they further regulate industries so that more of the wealth is shared with the population and the workers?"
Read More: Investors should look to China as the 'next positive catalyst for 2022'
Given all these factors, Tan recommended that advisors who want to invest in China – on its own or as part of a larger exchange-traded fund – should ensure they find a portfolio manager who can make active investments, especially in those segments of the Chinese economy that will continue to grow. That includes consumption and environmental protection, which is a government focus.
"Those are segments that are not necessarily divorced from political risks, but there are a little more secular in nature," she said.
The other thing she warned about was the fact that the Chinese currency now is devalued against the American dollar, so that can impact return when investing in Chinese equities. "But, if you can allocate a certain part of your portfolio to this, I think emerging markets still have a lot of very differentiated domestic drivers," said Tan. "Being invested in an active broad EM fund is probably the best way to go to get exposure to China. But, if it's longer-term, there are still a lot of very interesting growth opportunities there."