Rising living standards and demand for resource efficiency could result in a new pricing order for commodities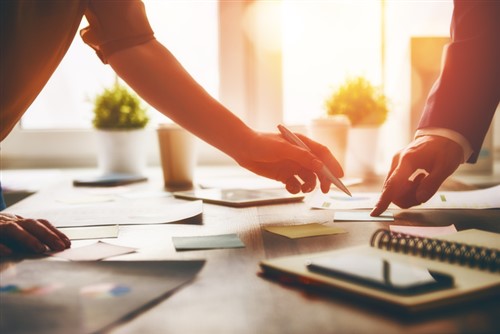 As both developed and emerging-market countries pursue better living standards and greater convenience, humanity is putting ever-increasing pressure on environmental resources. The eventual result, argues one investment firm, will be a new pricing paradigm in the commodities markets.
"[W]e think commodities will take center stage and are set up for a period where price performance is likely to differ materially," wrote analysts from Mackenzie Investments in a new commentary.
Improvements in standards of living should result in strong demand for construction materials within emerging markets, they wrote. Increased demand for mobility, meanwhile, will also exponentially increase energy consumption around the world. Rather than accepting the resultant projected rise in carbon emissions, populations are coming to terms with the need for economic efficiency and environmental protection.
The long-term upshot, the firm said, is a "resource efficiency" age where commodities will be separated into two price-performance segments. "Dirtier" alternatives will be offered at cheaper prices as their cleaner, more sustainable counterparts see demand from those willing and able to pay for a more expensive but more sustainable living standard.
One example, they said, could be seen in natural gas as compared to coal. Natural gas emits only 40% of the carbon that coal does per unit of energy produced, and produces fewer particulates and other noxious emissions. Gas-powered electricity generation can also be turned on and off more readily than that for coal, which means it's a more ideal backup when solar- or wind-powered systems aren't getting the sunshine or air currents they need.
Lumber and cement are another odd couple in terms of sustainability. The cement production process, the Mackenzie analysts noted, is responsible for carbon emissions comparable to those from the transportation sector. Timber, on the other hand, sequesters carbon from the atmosphere, and is sustainable when grown and harvested in a responsible fashion. "Innovations in using timber over concrete in construction could help decrease its carbon footprint," they said.
And as the automotive industry shifts from the combustion engine to electric vehicles (EV), they predicted that the global mix of metal demand will shift from steel to favour copper. "In EVs, copper is used in the electric motors, the batteries, inverters and wiring. A conventional vehicle will use about 20kg of copper, whereas an EV might use four times as much," the analysts noted, adding that the metal will also be necessary for charging stations, transformers, and power grid updates needed to service the growing fleet of EVs.
Finally, they forecast a growing tailwind for the brown-box industry. Benefitting from the surge in Amazon and other e-commerce players, "containerboard" is desirable over plastics as it is recyclable, renewable, and ultimately biodegradable. Additionally, modern containerboard designs are functionally able to replace plastic packaging, even for liquids.
"[T]oday, most consumers not only aspire to quality goods, delivered faster, at their doorsteps, and at a lower price, but also goods produced in a more sustainable fashion," they said. "We believe pressure is now on society to deliver on both aspirations."
Follow WP on Facebook, LinkedIn and Twitter