Heads of the two associations explain why it was best they joined forces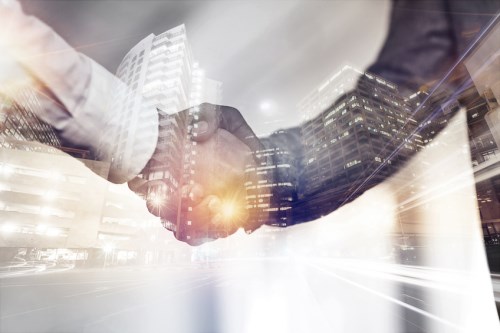 The need to deal with the "gargantuan" regulatory burden fuelled the merger between the Private Capital Markets Association of Canada (PCMA) and the National Exempt Market Association (NEMA).
The two associations, which represent about 2,000 members combined, announced the deal this week to become the largest private capital markets community in Canada.

Celebrating our industry successes in the wealth management industry
Craig Skauge, founder, president and chair of NEMA, said the bodies had been "fighting the same fight" when it comes to compliance and that joining forces just made sense given the growing weight of regulation.
He said: "Regardless of whether there is a national regulator or not, the focus and regulatory burden on the exempt market is not going anywhere anytime soon and that's why there is strength in numbers.
"That is really the fundamental, biggest benefit to come out of this merger. There is really only one place for regulators to go now if they want to discuss regulating the retail exempt market - and that's the PCMA.
"There is no longer any potential to find divisible opinion between the two associations. There is now one voice that represents the industry, so really that's the place the regulators need to go when they are looking at tweaking or adjusting or adopting regulations."
The idea of a merger had been floated for a few years but formal talks did not begin until the summer, continuing through fall and winter.
Doug Bedard, PCMA chair, said it will enable them to put capital to better use and become a more efficient, meaningful entity to regulators. He added that dealing with 13 different compliance jurisdictions in Canada is a challenge and that few regulators can feel happy with their efforts to create a fair and efficient market.
He said: "We've watched some vacillation as far as the movement of having a single national regulator, so these are going to be big issues because ultimately we want a fair market. The regulators work hard on enforcement [but] creating a fair and efficient capital market hasn't really been something that a lot of regulators would put up their hands and say, yeah, we've done a great job in helping move that forward."
He believes it's vital that the new-look PCMA strengthens further its advocacy and support on the legislative and regulatory front in order to benefit members and, ultimately, the country's workforce.
He said: "We want to ensure that this is a strong part of the market because we fund a lot of businesses that are growing in Canada that eventually become some fairly significant players in the Canadian economy and hire a lot of people in this country. So we have a lot work in front of us."
Bedard will remain as chair until the end of his term, with three vice chairs from NEMA and three from PCMA being added to the executive board, who will take on the role of training the next chair as part of the succession plan. Bedard said staff numbers will remain the same.

Related stories:
Regulators need better understanding of exempt markets: NEMA head
Why private markets beat "going the way of the dodo"