CEO and president says pension fund will invest in reverse mortgage product, driving education and awareness efforts among advisors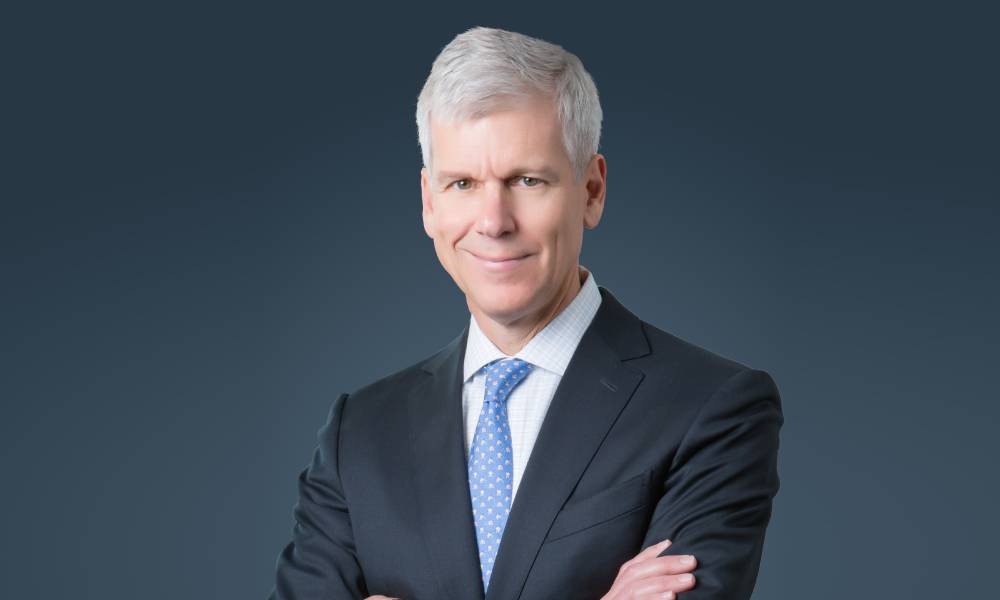 Ontario Teachers' Pension Plan Board's agreed acquisition of HomeQ, the parent company of HomeEquity Bank, will turbo-charge plans to grow the latter's wealth channel, according to CEO and president Steven Ranson.
Ranson told Wealth Professional that Teachers' had been monitoring its reverse mortgage equity release business for a couple of years as it scoured Canada, the U.S., and the U.K. markets for opportunities. Attracted by the potential scope to further help older Canadians – HomeEquity's primary market – it decided "the time had come" for this product.
It approached current majority owner, Birch Hill Equity Partners Management, along with other minority owners, and sealed the deal. Terms of the acquisition have not been disclosed but it's expected to close in the first half of 2022, pending regulatory approval.
Ranson said: "This is a great deal for everyone – for me, our team, employees and customers. The great thing about having Birch Hill as owner was that they really believed in the long-term vision for the company, what the potential for the product was, and how it can help people. We feel like we will now transition to an owner who feels exactly the same and who is prepared to invest in the business to make sure that potential is realized. When you have somebody really value what you do, and wants you to keep doing it, that's a great place to be."
Discussions have taken place about where that investment will be directed and Ranson believes that its wealth channel is an area with huge potential. It requires more education and awareness among advisors, however, about how it can benefit a client's financial plan. For example, many people still assume they have to take every dollar they qualify for in a reverse mortgage when, actually, there are different ways to draw down the money.
Having one of the largest institutional investors in Canada behind them will only help this drive – and add credibility to the product, Ranson said.
"Teachers' really want to grow and develop the acceptance of the product," Ranson said. "If we can make advisors' lives easier and help them understand the different options, that's probably the principal benefit to them."
HomeEquity remains dedicated to the "ground game" of talking to advisors through its sales team, explaining how the product works and going through case studies. The key message is that there are different ways a client can use this money. It might be a "living gift" to a child to help them get on to the housing market, a way to free up some capital to make home improvements, or simply a device to provide the client with some much-needed liquidity. HomeEquity makes the case that its reverse mortgage strategies can make this happen in the most tax-efficient way.
In addition, Ranson pointed to the trend that a large percentage of assets leaving the advisor channel is through parents giving money to their kids. He added: "Here's a way to do that differently and ensure advisors get to maintain the assets under administration.
"Generally, in retirement, people have three pools of assets - registered assets, unregistered assets and their house, and it's how you balance the ways those are utilized in retirement. The general idea seems to be to run down all your unregistered assets, then start running down your registered assets, and the last thing you do is sell your house. We just don't think that's the most tax-efficient way to do it.
"If we can educate people on different ways that the product can be used to help people manage their after-tax income, those are the kinds of investments that Teachers' are going to be able to make to help us do that."
After 25 years in the business, Ranson said it remains the only product that does what it does – "people never have to make a payment, the mortgage never comes up for renewal, and they can stay in their home as long as they want". The other tailwind the strategy has is the effect of COVID-19, with people realizing they really don't want to move into a care facility of any type.
"They're finding that moving is expensive. It used to be you could sell your house, downsize into a condo, and actually take some money off the table. But condo prices have run up so much, that's not such a great option. Is that a COVID effect? Or just a real estate effect? I'm not so sure, but it's certainly helping our business and it's helped us quite a bit since the fourth quarter of last year."