Alternatives director on how the rise of e-commerce has helped investors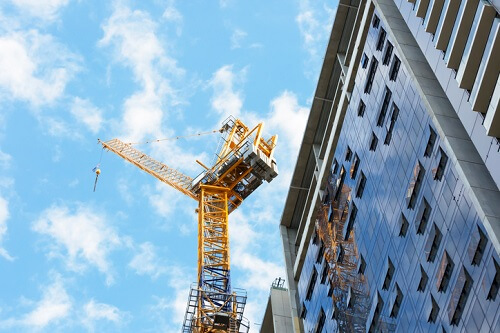 The rise of e-commerce has seen a flow of money into industrial real estate, with returns outpacing other investment property types in that sector.
Philip Cote, director at Pavilion Alternatives Group, an institutional consulting firm that works with pension plans and other institutions as well as high-net-worth investors, said the demand for the "last mile" warehouses, property typically closest to the end consumer, has meant rental increases and stronger returns.
Despite the fact retail stores have closed, the e-commerce side of the business has thrived.
Cote said: "There has been a lot of demand created for industrial space, which would include logistic warehouses and big box warehouses that basically support the supply chain of e-commerce.
"So that is an area that has been increasingly interesting for institutional investors. We've seen a lot of money flow into that property type and returns have been strong in that area and outpaced other property types, which would include retail, office and multi-residential."
While Cote said the interest in industrial real estate is not new, it can help investors with their risk-return profile and added that this is an area of retail and investment that is likely to go from strength to strength.
He said: "If you take a step back [from your portfolio] and think of just owning real estate, it brings in some diversification benefits and it can help your risk-return profile. Within real estate, having a bit of overweight to industrial is attractive just given the demand in that space."
Cote added that an investor could consider having all types of real estate that has strong demand for their portfolio, whether that be considering aspects like demographics or in terms of industrial property, the rapid growth of online shopping.