Frank Laferierre, COO of Mandeville Private Client Inc., on meeting the needs of millennials and keeping an eye on Web 3.0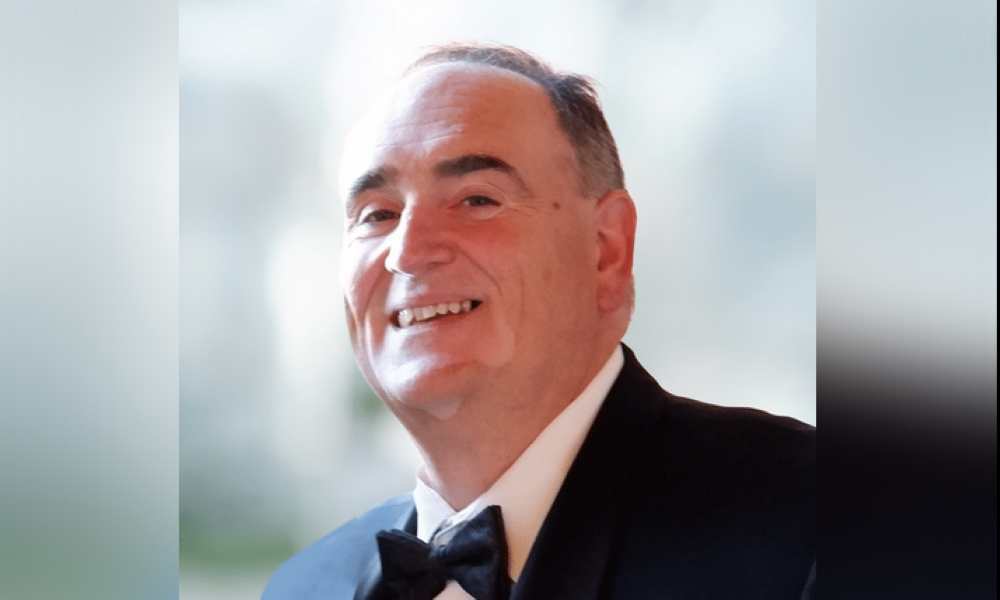 This article was produced in partnership with Mandeville Private Client.
Staying one step ahead is crucial for advisors. A finance professional who buries their head in the sand when it comes to the next generation or the impact of the Metaverse, for example, risks fading into irrelevance. No one knows this better than Frank Laferierre, COO of Mandeville Private Client Inc., who is constantly preparing the company for what lies ahead.
The future presents challenges as well as opportunities and Laferierre, speaking to WP at the 2022 Mandeville Advisor Conference in Banff, Alberta, believes there are three main paradigms in flux: demographic change; the technology explosion and the onset of web 3.0; and ongoing regulatory changes.
The first element relates to meeting the expectations of millennials, who have grown up with a very different skillset to baby boomers. Connecting with younger clients, therefore, requires a different mindset. Laferierre said: "It's about building deeper, meaningful relationships. Part of that is just understanding their perspective. Millennials today, they want advice, but they don't want to be preached at. That means taking a more collaborative approach."
Technology is a central part of accomplishing this, not by dehumanizing the client experience but by using these tools to understand clients' needs better. But for Laferierre, while technical skills are important, soft skills and integrity will be paramount for advisors planning a long career. He added: "Having high EQ (emotional intelligence) and [being good at] relationship building are going to be more critical because the clients, especially the millennials, they want that advice, and they want those relationships."
Being that trusted go-to person
The COO admitted to an initial feeling of unease at how close some of advisors are to their clients. But he soon realized that this type of mentorship, which involves much more than simply discussing their financial scorecard, is the future. Whether it's about family matters, real estate, or even vacations or what car to buy, being that trusted go-to person is the difference-maker.
"That's actually quite warming to see I'm very proud of our advisors," he said. "We look for integrity, intelligence, and professionalism and if you have that, everything else will follow."
The second paradigm shift advisors should be on top of is the explosion of technology. Web 3.0 beckons but what that will look like remains to be seen. Mark Zuckerberg, the Meta CEO, believes it will be spent in the Metaverse, but time will tell. What's crucial is that advisors meet client expectations in how they provide relevant information.
The future is about educating clients, who are smarter and have access to more information than ever before. To do so, advisors must be leaders, a skill that some argue speaks to wider societal issues, and a that tied into the theme of Mandeville's conference – "Level Up".
Laferierre said: "At a time when there is great amounts of information and such complexity, you really need leaders and mentors. Part of 'leveling up' is that we have to step up to help clients and fulfill their dreams."
The importance of integrity
Not every investment firm out there is putting clients first to this degree, which is something Mandeville taps into when looking for advisor talent. It scouts for those who are dissatisfied by what the industry is doing, whether it's being too product driven or not focusing on the key aim of making clients wealthy. To that end, the company's expertise using pension fund-quality private and alternative assets has proved a big draw for both experienced advisors and those early in their career – as long as they possess integrity, the right attitude and a desire to learn.
Laferierre has also found that this inflationary environment, and the resulting high interest rates, has highlighted the strengths of this alternatives-based investment approach.
He said: "Alternatives dampen that volatility and also provide the opportunity, in the right case, to be able to enhance returns, which is what the pension plans are doing. This is the whole crux of our wealth creation."
A robust investment framework and a clear-eyed view of the future of advice doesn't mean anyone at Mandeville is resting on their laurels. After a decade of thorough regulatory work and consultation with regulators, which helped propel private investments into mainstream retail investing, the firm is now focusing on technology and is close to rolling out its new tech stack.
This will help its advisors be the future of advice but, as Laferierre said, the latest technology alone is nothing without an advisor who can connect with clients on a human level. Time moves on and Mandeville are keeping one foot in the future.