Diversified portfolios and democratized investing: putting the spotlight on The Trez Capital Private Real Estate Fund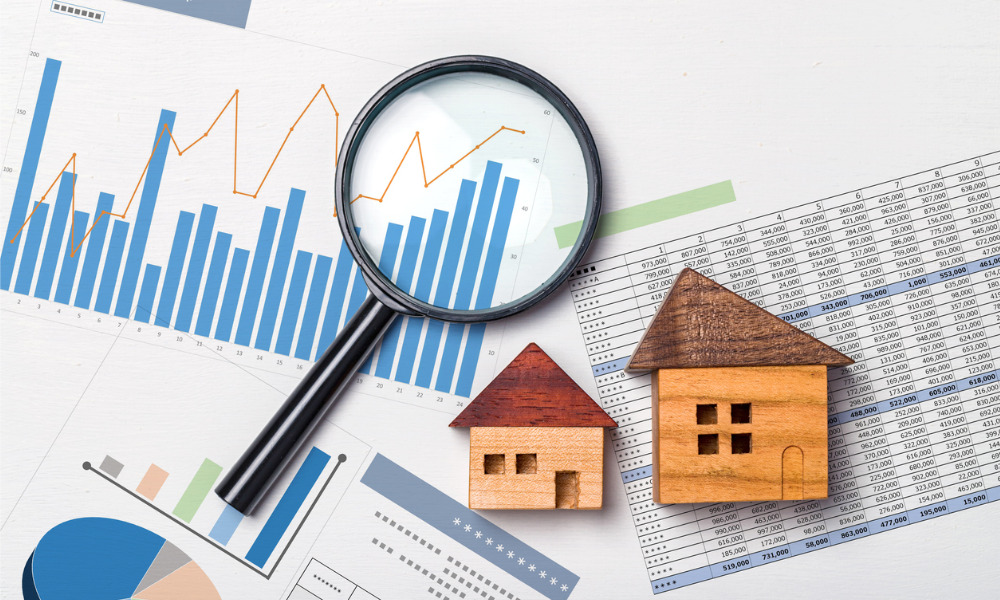 "We really understand the markets where we do business," says Daniel Marchand, Senior Vice President and Head of Investor Global Sales at Trez Capital, when asked to elaborate on Trez Capital's unique approach and advantages for the advisor community. "We're out there getting real time information from all our office across Canada and the United States. We believe in a boots-on-the-ground approach for all of our deals. This allows for deeper understanding of our real estate assets and greater control of risk management."
"Transparency and our longevity are particularly important attributes to us and our investors," adds Vikram Rajagopalan, Trez Capital's Senior Vice President and Head of Retail Markets. "Those are two things that set us apart."
This can certainly be proven by Trez Capital's track record. A Canadian-based multi-billion-dollar real estate financier formed in 1997, Trez Capital has since funded more than 1,500 real estate transactions in excess of $13 billion. Since 2010 it has expanded across both Canada and the United States, having now grown to eight offices across North America.
Since launching a short-term Build-to-Sell investment strategy in 2015, Trez Capital has successfully closed five private real estate equity funds (Trez Capital Opportunity Funds (TOFs) I through V) that collectively total approximately $350 million in gross capital commitments.
"Trez Capital Opportunity Funds I to V had a core strategy of Build-to-Sell," explains Rajagopalan. "So, you build, you sell and this strategy has been yielding great results, but the need we saw was that investors wanted a long-term solution to invest capital in an environment where buying existing real estate assets is increasingly expensive."
The solution, which took over 18 months of thought and development, comes in the form of one of Canada's first evergreen development real estate fund: Trez Capital Private Real Estate Fund (TPREF), a long-term Build-to-Hold strategy that was launched successfully on August 31, 2021 with an initial capital raise of just over $20,000,000.
TPREF allows investors to maximize their real estate return by investing in a diversified basket of high-quality development projects located in some of the strongest real estate markets in North America.
This unique offering enables investors to increase their exposure to ground-up development and long-term asset management that is normally unavailable without substantially higher minimums. Investors are given access right from the development stage; significant capital appreciation is expected during the initial development years of the fund, along with a steady, growing stream of cash flow as properties stabilize.
So, what type of projects does Trez Capital have in its sights? They already have an excellent pedigree in seeking out opportunities in markets with a growing population, a higher-than-average GDP and job growth particularly in the U.S.
The goal of this long-term strategy, Marchand and Rajagopalan explain, is to create a portfolio of newly built real estate assets that outperform over the long term – opportunities where the all-in development cost to build a portfolio property is notably less than the market value of similar, albeit stabilized, acquisitions.
"We're going to be primarily focused on single-family homes for rent, multi-family apartment developments, as well as self-storage," says Marchand. "A lot of significant transactions we've done in the past are very indicative of what we'll be doing in the future. We'll be partnering with many of the same developers for future investments."
Through the Trez Capital Opportunity funds, the firm has built and exited on multiple apartment projects with an average annualized return greater than 40%.
TPREF will also take advantage of new trends especially in the single-family homes for rent space. One of the initial opportunities involves the firm buying a significant number of homes at a discount to market to turn them into rental units.
These projects are a great example of Trez Capital's equity investment partnerships that compliment its long-standing lending business and TPREF is just another example of Trez Capital's commitment to seeing trends in the real estate space and providing investors with new opportunities. With their partnership with apartment developers, Trez Capital is planning to build 10,000 units in the next three to five years.
"I think we do get a lot of accolades for being one of the first Canadian lenders to go into the United States," Marchand says.
Rajagopalan is quick to point out that this strategy did not come without risk – "people should not forget, this was right after the global financial crisis, but Trez Capital has an extensive due diligence process and risk management process," he highlights – "and ultimately it benefited investors."
Perhaps one of the most interesting elements of TPREF is the 'democratization' of such an investing opportunity – opening up the floor to a world normally only inhabited by institutions and accredited investors. For the first time Trez Capital is granting the broader investing public access to its equity investment management services. Is this 'accessibility' set to be a growing trend?
"You're seeing more and more of these flexible or open-ended structures that have more of a broad appeal," reflects Marchand. "And given the instability of the market or just general uncertainty, especially given everything that's gone on, we are seeing that an increased level of flexibility is a very, very good thing."
"Everyone is looking for these kinds of development equity diversified strategies in their portfolio. So, it's been very satisfying to see that the response we're getting from the market is very strong."