Head of Gluskin Sheff lifts lid on how multi-decade show of strength provides the foundation for firm's new PE solution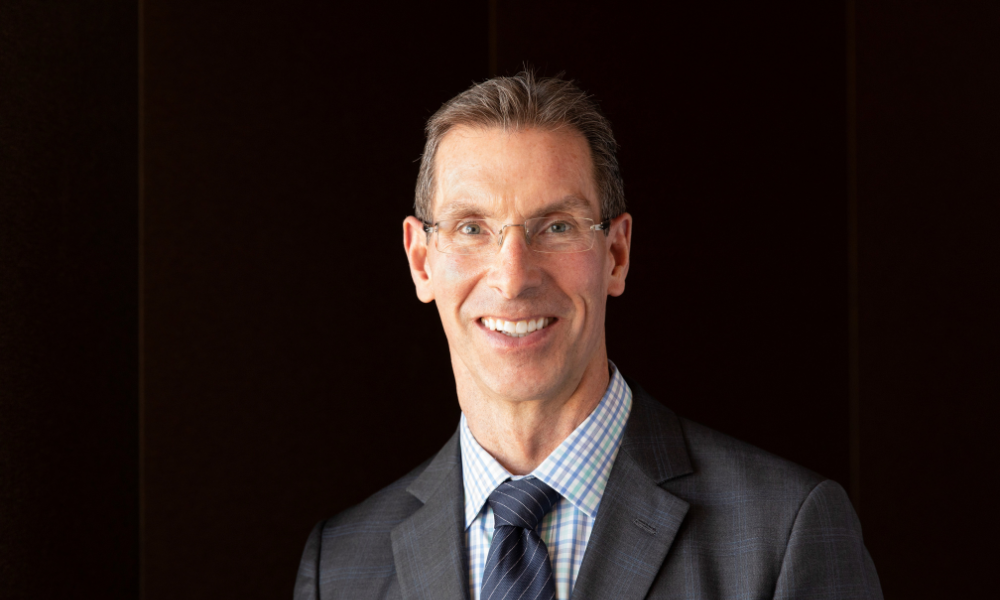 In 2019, Onex announced a plan to acquire Gluskin Sheff for a total cash consideration of $445 million. The resulting integration was hailed as an overall benefit to the independent wealth firm's clients, as it would open up a broader suite of investment offerings.
That promise continued to fruition earlier this month, when Gluskin Sheff announced the launch of the Onex Partners Private Equity Solution 2022.
"Our strategy was to put an offer together for clients that combined both public market investments, and private market investments, and to bring those together seamlessly for high-net-worth and ultra-high-net-worth families," said Dave Kelly, Head of Gluskin Sheff. "As we've gone down that road, the landscape has really shifted, and we're seeing probably better than our best business case in terms of the interest in alternatives from retail investors, as well as the growth in the private markets."
Kelly notes that private investments are still relatively underrepresented in Canada, especially when juxtaposed with the magnitude of interest and adoption among retail investors in the U.S. The size of the untapped opportunity for retail investors also cannot be ignored, as companies are waiting longer to tap the public markets for growth funding – assuming they go public at all.
"You can just look to the institutional portfolios – in particular, the pension funds, and the large investors increasing their allocations towards private assets in general," Kelly says. "That's another shift away from that traditional public-market debt and equity portfolio construction, and I think that trend is here to stay."
The incentive for diversification is especially clear in the current turbulence in the markets. While private markets are not immune to volatility, Kelly argues they tend to be less volatile and less correlated to the broader market, making it a valuable ingredient in clients' portfolios.
With the Onex Partners Private Equity Solution 2022, Canadian accredited investors are getting access to Onex's PE platform for the first time ever. Aside from diversification, lower volatility, and higher return opportunities relative to public markets, the fund offers eligible investors the chance to benefit from thoughtful ESG analysis included in the investment process.
"Onex has a decades-long, cycle-tested record in this space under Gerry Schwartz's leadership," Kelly says. "That includes a nearly 20-year track record for Onex Partners, its private equity platform headed by Bobby Le Blanc, which is who we're partnering for this fund offering for our clients."
The fund is designed to provide enduring capital appreciation by focusing on opportunities in four industry verticals – industrials, business services and software, healthcare, and financial services – with demonstrated returns through economic cycles.
By strategically investing in companies positioned throughout the industry value chains, Onex creates an advantage for their investors by leveraging their access to industry data and leadership teams to uncover early trends and combines this access with their experience in the industries they understand very well to create opportunities to outperform other managers, Kelly says.
"We try to take investment positions of $200 million or more, which gives us an active ownership position in the companies that we work with," he says. "It lets us partner more closely with management and bring forward our own expertise and experience to improve their performance. And we use leverage prudently, to ensure we increase the impact of the capital that we invest."
Given the spectrum of both public and private wealth strategies Onex offers, Kelly believes it has a real opportunity to address the growing retail market demand for private capital. He says that Gluskin Sheff also launched private-credit offerings through the Onex platform last year, and already they represent nearly 20% of the wealth firm's total AUM.
"At Onex and Gluskin Sheff, one of our core values is to align our interests with those of our clients. And so in all of our private equity investments, the management teams also commit their own funds, personally, to the investment pool," Kelly says. "We feel strongly that it's important that we demonstrate to our clients that we're invested alongside them."