New cryptocurrency fund has found a home on the TSX with plans to go global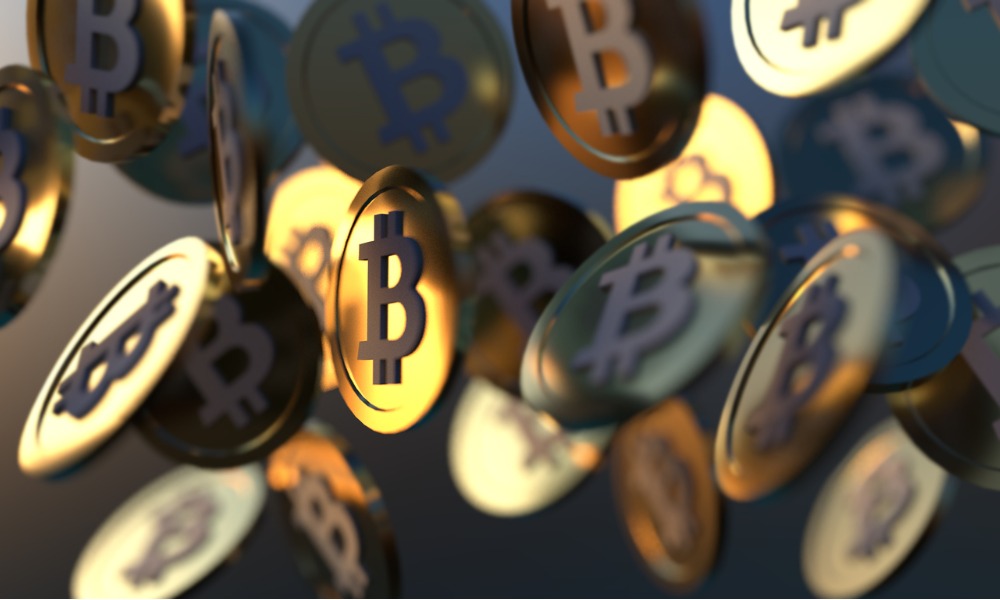 A major milestone for cryptocurrency investing was achieve on April 9, as 3iQ Corp. officially launched The Bitcoin Fund (QBTC.U) on the Toronto Stock Exchange. The fund completed both its initial public offering of units and its merger with the 3iQ Bitcoin Trust, as a result of which the fund now has 1,491,800 Class A Units outstanding representing, at closing, total assets of approximately US$14 million.
While it was a landmark listing, Fred Pye, president and CEO, 3iQ, noted that it was many years in the making. "It really has been five years," said Pye. "April 2015 was our first meeting where we contemplated getting this fund listed. It has taken five years and multi-millions of dollars to get to where we are."
From initially filing the prospectus in March of 2017, to winning a public hearing in October of 2019, and getting the final approval for the prospectus earlier this month, the process has been a challenge for Pye and his team. "The reality is, everything got thrown at us. We were working progressively with the OSC, with John Mountain, and sadly he passed away in the middle of the process.
"We knew we had to get it right, our discussions with the OSC ended up in a public hearing where we stated cases on how the regulators can be sure we have a good, secure regulated fund. They had a lot of good questions about custody returns and flows of funds. We ended up with one of the greatest products in the space on a major exchange, so we are really thrilled."
Given the challenges over the past five years, it is not shocking more were encountered on launch day. Pye noted that they experienced a glitch, which delayed initial trading until 12:15. Still, he couldn't be happier that all their work finally paid off.
While it was many years to get to the launch, Pye has not overlooked launching at a time when the world is facing a crisis. "Doing this in the middle of coronavirus, we were apprehensive. Advisors are more worried about their health, the health of their clients and preservation of capital. It is a very tough time to launch such a unique product. However, long-term purchasing power is exactly what Bitcoin is all about, so we wanted to get it out. We are really ecstatic, not just for our team but all our partners."
While the filing may not be when Bitcoin is at its lowest, or highest, Pye is optimistic about its future. "When you look at Bitcoin, it is the same as the market right now. The buyers want to buy when it hits the low and the sellers want to sell when it hits its high. We can see Bitcoin entering a new bull market and with the trillions of dollars being printed, the only way for the economy to get out is to inflate. You need hard assets like gold and Bitcoin, and we feel that we are in the right position."
Now, Pye's goal is to take the fund global. "The future is we now have a regulated fund on a regulated exchange. I can go get co-listing arrangements in London, Singapore, Hong Kong. In May, we are looking to list on the exchange in Gibraltar. We want to take this Canadian product around the world."