Chief Performance Officer Max Graham explains how firm builds on partnerships with pledges to action, targets, and accountability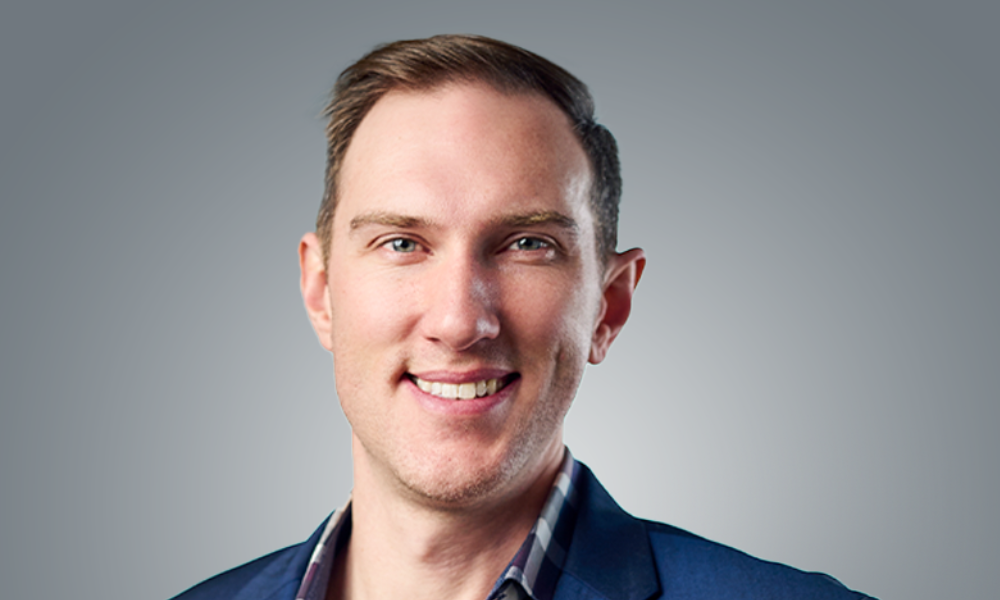 This article was produced in partnership with Avenue Living Asset Management.
As a large, vertically integrated property and asset management firm, Avenue Living is in a position to act as an industry leader in many areas, including ESG investment. While other businesses may see it as a way to offset risks within the enterprise or meet compliance regulations, the firm is holding itself to a loftier vision.
"There's been a big pivot toward organizations adding elements of ESG into their daily operations over the last few years," says Max Graham, chief performance officer at Avenue Living Asset Management. "We've taken a lot of time to develop a program that we think makes sense and balances these big goals with being a private for-profit entity."
Environmental, Social, and Corporate Governance are clear priorities within Avenue Living's DNA. Aside from consistently evaluating and refining its ESG practices, it pledges to add value to the places where it does business while ensuring it serves customers, investors, and employees alike.
"It's not just about bringing value to our residents, our unitholders, and our vendors," Graham says. "We need to steward our environmental performance, as well as our governance."
In November 2021, Avenue Living became a signatory to the UN-supported Principles for Responsible Investment, the world's leading proponent of responsible investing. Signatories to the principles commit to six core tenets, which include incorporating ESG issues into their investment analysis and decision-making, having ESG issues in their ownership policies and practices, and reporting on their activities and progress toward implementing the principles.
Avenue Living has also inked a $162-million joint partnership with the Canada Infrastructure Bank. Under that commitment, it's aiming to deliver deep energy retrofits in low-density residential buildings across Western Canada.
"We're targeting over 6,000 rental units in Alberta and Saskatchewan, which will positively impact the lives of about 10,000 residents," he says. "We're going to cut our carbon emissions by about 50% relative to 2021 levels."
As part of those retrofits, Avenue Living is enhancing selected properties by replacing existing boilers with high-efficiency versions, upgrading to triple-pane insulated windows, adding solar arrays, and exploring other interventions to improve energy efficiency.
"We're in the retrofit design phase for over 20 buildings," Graham says. "And we have several projects underway right now that will actively bring down carbon emissions … we're really making a push for something meaningful."
With its emphasis on workforce housing, Avenue Living also makes affordability a point of focus. "Being a workforce housing provider, we prioritize keeping rents attainable for our target demographic, while delivering as much value for our residents as we can," Graham says.
According to a report by the Canadian Mortgage and Housing Corporation (CMHC), over 790,000 Canadian renter households (almost 1 in 5 renters) pay more than 50% of household income towards shelter costs, far exceeding the 30% threshold set by the CMHC. The data from the report indicates that nearly 25% of Canadian households pay more than 30% of their income to shelter costs.
"We've made a commitment to maintain affordable rents as defined by CMHC," he says. "Upon new leasing and renewals, one of our first steps is to look at the affordability of our rents against median income … We are dedicated to staying inside the recommended 30% range."
Aside from taking concrete action and setting targets, Avenue Living takes its commitment to sustainability a step further by delivering on its accountability. As a PRI signatory, the firm documents and reports its ESG work as a way to provide transparency to their investors that funds are being used responsibly.
Under its partnership with the CIB, Graham says the firm is also required to file projects through the Investor Ready Energy Efficiency (IREE) certification process, which is one of numerous key certifications recognized for quality projects in the building industry.
"We also have annual measurement and verification requirements to validate that our objectives are being hit," he adds. "That certification process on the front end, and measurement and verification on the back end after completion, is part of a very high standard to make sure all our buildings are Energy Star-rated."
There's no shortage of reports pointing to single-case studies showing ESG benefits in a business context. But as Graham argues, the key to making real impact is to focus on making ESG a strategic and repeatable piece of the business.
"Aside from entering into these commitments and partnerships, I think establishing a framework that's integrated into our day-to-day business is really where responsible investing is going," he says. "By infusing ESG principles into the way we go to work and how we make decisions, it will set our business apart and truly make our organization sustainable over time."
This commentary and the information contained herein are for educational and informational purposes only and do not constitute an offer to sell, or a solicitation of an offer to buy, any securities or related financial instruments. This article may contain forward-looking statements. Readers should refer to information contained on our website at https://www.avenuelivingam.com/forward-looking-statements for additional information regarding forward-looking statements and certain risks associated with them.