PE deal flow also remained robust with the second-highest deal value of the decade across over 300 transactions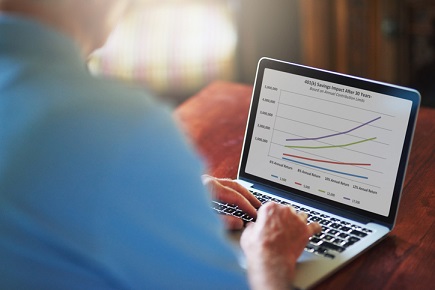 Following figures from the Canadian Venture Capital Association (CVCA) earlier this month, a global research firm has provided new data in support of Canada's growth stories in private equity (PE) and venture capital (VC).
"Venture activity soared to a record high in VC invested last year despite fewer than 500 completed transactions, with domestic startups amassing $3.8 billion in capital," Pitchbook said in its 2018 Annual Canadian PE And VC Factbook.
The decline in volume from the 2015 peak of 574 financings reached in 2015, the firm said, is due primarily to diminishing angel and seed activity. More maturing Canadian startup ecosystems, meanwhile, have produced companies capable of raking in rounds exceeding $25 million.
Canadian VC deal activity with US participation accelerated to $1.6 billion, marking an all-time high by accounting for 186 of the 273 cross-border transactions completed last year. Among the key drivers behind this trend were potentially lower cost of living relative to US coastal epicenters like the Bay area; burgeoning tach ecosystems in major cities like Vancouver, Montreal, and Toronto; and a surplus of capital to dispense.
The report documented a slump in venture fundraising, however, as only three vehicles were able to amass nearly $220 million last year. "What's more intriguing about the venture tally is how low it is relative to historical totals; the fundraising cycle in Canada is likely resetting," the report said. Looking at Canadian venture activity by sector, it identified software as the largest component by far, reflecting the trend in other fast-developing, mature economies such as those across the European Union.
Pitchbook also revealed healthy PE activity last year, with $52 million — the second-highest cumulative deal value notched for the decade — raised over 324 deals. "Each of the past four years has seen well over 300 completed PE transactions in Canada," the report noted.
Technology companies continued to be an active area of interest for PE buyers in Canada, accounting for over 20% of deal flow last year. But the report noted that B2B companies accounted for a plurality of add-ons, figuring in nearly 40% of Canadian PE deals and accounting for over 40% in terms of value (in Canadian dollars).
"Healthy Canadian PE activity in 2018 has been significantly bolstered by the popularity of the add-on strategy, which accounted for a record proportion of all buyout activity last year," the report said. While buyouts and leveraged buyouts accounted for less than 30% of all Canadian PE deals last year, add-ons accounted for over half.
Domestic fundraising was a dark cloud in the generally sunny skies of Canadian PE last year. 2017 was a blockbuster period with $11.6 billion raised across seven funds; in contrast, 2018 saw only two vehicles closing $1.2 billion in total. "Given the aggregate of $30.1 billion raised since 2014's start, however, and the increase in cross-border investment activity, the local fundraising cycle is likely resetting," the report said.
Follow WP on Facebook, LinkedIn and Twitter