With $200 million in investable assets, the fund is the largest of its kind in Canada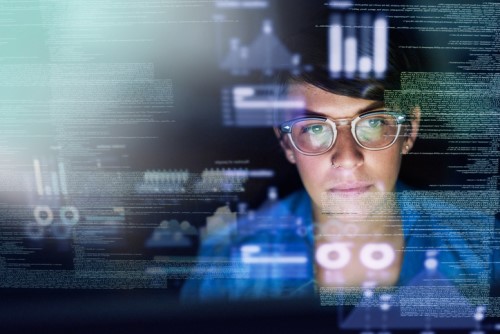 BDC Capital's $200-million Women in Technology Venture Fund (WIT) has announced new deals with four companies that span various industries.
"The goal of BDC Capital's WIT venture fund is simple: Invest in great entrepreneurs and teams where women lead, that build globally competitive businesses that deliver returns," said Michelle Scarborough, managing director of Strategic Investments and WIT at BDC Capital. "Diversity in leadership is proven to create more value for investors, more value for consumers and support economic growth."
Seeking long-term partnership opportunities, WIT invests in companies that are led or co-led by women who assemble the right technology, talent, and resources to create transformative and disruptive companies. Its most recently announced investments went to:
AvenueHQ (Vancouver, BC) – co-founded by COO Rebecca Troelstra, the company combines technology and an advanced marketing team to help North American real estate professionals establish meaningful relationships;
Lufa Farms (Montreal, QC) – co-founded by Lauren Rathmell, it's an urban farm-to-table e-commerce platform that sells same-day harvests from rooftop-grown produce, as well as other locally sourced premium goods, directly to consumers;
tealbook (Toronto, ON) – led by CEO Stephany Lapierre, tealbook is an AI-powered supplier knowledge management and discovery platform that helps organizations turn their static supplier databases into dynamic and intelligent communities; and
Unsplash, (Montreal, QC) – with co-founder Stephanie Liverani, the company is the first platform offering exclusively curated, world-class photography free for any use. Currently, it hosts over 50 million creators with over 239 million photo downloads a year.
"There are a lot of barriers to building and growing a tech company. As a female tech founder, raising capital is one more challenge that we need to quickly overcome," said tealbook's Lapierre. "Having a venture fund like WIT behind us helps accelerate access to the capital and support we need to achieve success."
Aside from investing directly in Canadian tech companies, WITH invests in emerging venture funds with female partners, as well as new models that encourage women to become investors. It is also dedicated to developing and promoting a self-sustaining system for mentorship, advice, networking, and other tools for female tech entrepreneurs to succeed.
"Supporting women entrepreneurs along their growth cycle is a priority for our government," saidd the Honourable Bardish Chagger, Minister of Small Business and Tourism. "With Canada's First Women Entrepreneurship Strategy, our goal is to double the number of women-owned businesses by 2025."
Related stories:
Women advisors tend to be better firm advocates, says JD Power
Women told to be confident, have swagger