The index-investing giant is said to be stroking its metaphorical chin as it weighs the potential and challenges in the space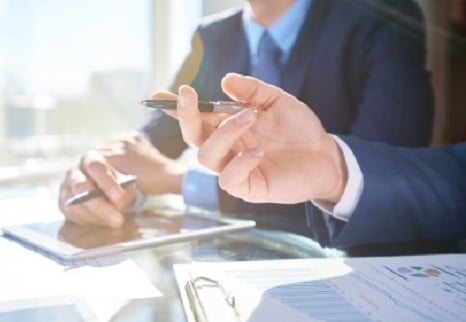 As fee pressure takes hold across the investment-fund industry, one passive-investing titan is reportedly exploring inroads into exotic territory: the private equity markets.
"[Vanguard] has had discussions with a handful of private-equity firms as the indexing giant weighs whether to push further into alternative investments," reported The Wall Street Journal. Citing unnamed sources, the Journal said Vanguard held exploratory talks with HarbourVest Partners, Pantheon, and at least one other firm as it assesses partnerships to create a mix of PE funds for Vanguard clients.
While nothing has been confirmed as final, the whispers demonstrate the appeal of PE to asset-management firms given the challenges they face with more traditional funds. Aside from the intensifying pressure that's pulling fees closer to zero, asset managers are finding it harder to distribute their products through major brokerage platforms. And as large investors from sovereign-wealth funds to ultra-high-net-worth individuals pour trillions into PE, firms that venture into the space could create an opportunity to lock in assets and fees for a longer period than they could with stock and bond strategies.
"Vanguard has told private-equity executives it is considering offering private-market strategies to clients of its advisory services," reported the Journal.
One unnamed source said the firm would likely focus on institutions and high-net-worth clients it advises. "Vanguard currently advises institutions with a combined US$50 billion of assets and advises high-net-worth and other retail clients with a collective US$130 billion," the Journal said.
Such clients pay an additional fee for the firm to create portfolios for them using Vanguard products; while the portfolios already include some liquid alternatives, Vanguard offers no illiquid alternatives to its large clients at the moment.
"The firm considered the business case for offering individual private-market-fund strategies for clients, but decided it would rather … offer a more diversified mix of different fund strategies packaged in a single offering," the report said.
Other asset managers have tried to crash the private-market party; so far, many have found it tough to get a PE fund with the same asset scale as their stock and bond funds. Should Vanguard push through, it would be especially crucial for the firm to achieve scale quickly; since the firm is owned by its fund investors, any financial benefits of scale could be funnelled toward lowering costs or reinvested in the business.
Vanguard CEO Tim Buckley has made it clear that investor benefit would be the main consideration behind a major move by the firm. "If everyone else is going there just because it's profitable doesn't mean we should go there," he said in an interview earlier this year. "We will only go somewhere if we think we can do it better for your portfolio."