Firm has reached $2 billion in AUM by building an attractive partnership offering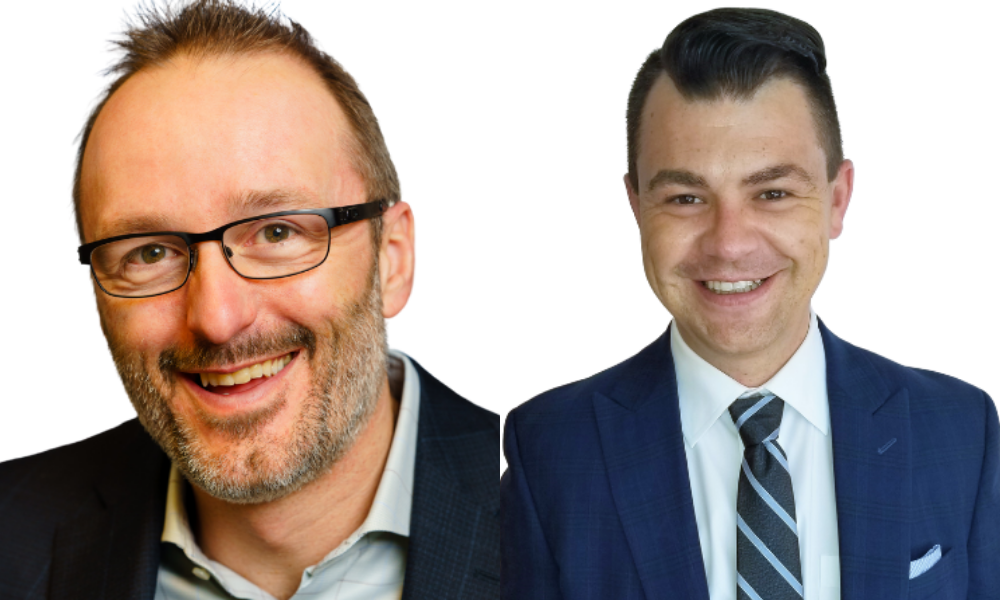 This article was produced in partnership with Bellwether Investment Management.
No one wants to be a number; a replaceable cog in the wheel. Instead, Bellwether Investment Management offers advisors a true partner to help grow their practice and enable clients to reach their financial goals.
The company launched its Bellwether Family Wealth platform with the idea of bringing together the great relationships that advisors create with clients, and the discipline process and skillset a portfolio manager brings to the investment process.
Bellwether has been selectively partnering with advisors to help them provide a better investment experience for their clients, allowing them more time to focus on what they truly enjoy; building relationships with clients and focusing on managing the client's overall family wealth.
The company is delighted that through this process not only has it grown but it's also seen its advisors experience enhanced client satisfaction and a significant increase in assets and revenue, all while seeing a general reduction in administrative costs and aggravation.
It's a philosophy that is paying off in spades, with the firm recently hitting $2 billion in assets under management and welcoming two new advisors to its high-quality roster: Dan Beyaert (pictured above left), Associate Portfolio Manager, and Ryan Carrier (pictured above right), who both work out of the family wealth office in Calgary.
Susan Schulze, Vice-President, Practice Management, says the firm is delighted to sign up both to the firm and adds that the firm is "open for business" to the right advisor. She believes Bellwether has an attractive partnership offering which hands over the investment management to skilled portfolio managers, freeing up its advisors to focus on client relationships and holistic planning.
"We want to work together towards creating great solutions that are personalized to the clients," Schulze says. "We're simplifying the investment management responsibilities of the advisors, not as a detriment, but as a bonus, because now they can focus more on the client and deepening that relationship."
Bellwether continues to look for established advisors ready to embrace its robust process-driven strategy and buy in to the partnership model. Despite the disruption of the pandemic, the company has grown exponentially with 11 advisors and several portfolio managers, who also have books of business. Bellwether is not, Schulze stresses, trying to be everything to everyone. "We want people who believe in what we're doing and want to adopt it. That's a good thing because everybody's on the same page, right from the get-go."
Beyaert, who joined in October, was attracted by the prospect of working at a younger, nimbler firm than his previous employer. Handing over the investment management reins of his business also gave his retirement planning strategy more ballast. With interest rates low and inflation soaring, he found that, previously, clients were being forced to take on more risk in the stock market. He feared this would eventually catch up with him.
"One of the improvements Bellwether made to my practice, was the ability to add a lot of pension plan-style investments that I didn't have access to at the time," Beyaert says. "Alternative fixed income was a big one for me – having income investments that can keep up with inflation."
Results have backed up this instinct. While the bond market dropped about 6%, his fixed income at Bellwether has held its value. Beyaert is now able to lean on an investment team, allowing him more time to delve into each client's retirement plan.
It's a benefit also now being enjoyed by Carrier, who moved to the firm in March. He says proper retirement planning is paramount for his clients and that, before joining, he found the job had become increasingly transactional. Now, rather than worry about meeting market conditions, he can do more fulsome planning, including generational, and dig deeper into a client's situation.
"Also, with that discretionary element at Bellwether, I found clients suddenly have a whole bunch more money for me because we're moving into more of that pension-style fixed income, alternative-income style of investing. Safer is better," Carrier says.
The switch has also proven more efficient. At his previous firm, he was preparing to hire an extra person to keep up with the performance reporting requirements and demands from the dealer. This extra expense is no longer a necessity. In addition, Bellwether's central approach to investing cuts down on compliance work and makes costs leaner – for the advisor and end-client.
"That's another thing I'm excited about having joined Bellwether," Carrier adds. "My clients don't come to me because I'm cheap but if we can be competitive on that front and save money, all things being equal, that's a win-win."
Beyaert agrees and highlights the company's back-office system, which has been even better than he anticipated. "It's a nicer experience," he explains. "There's more disclosure of how clients are doing, so they can actually look that up themselves – they don't need me, and it doesn't look like somebody's trying to hide something."
Bellwether's success taps into a wider industry trend of advisors seeking solutions that will make their practice smoother and better for the client. Schulze believes the pandemic has prompted many to take a second look at their technology – and she believes the firm's agility is ideal for like-minded partners.
"You're not a number at our firm," she says, "and that's the way we want to keep it. We're not trying to grow for the sake of growth; we're trying to grow to support our model and our clients."