Insurers, industry group 'pleased' with decision confirming 20-year-old policies can't be used for 'unlimited investment'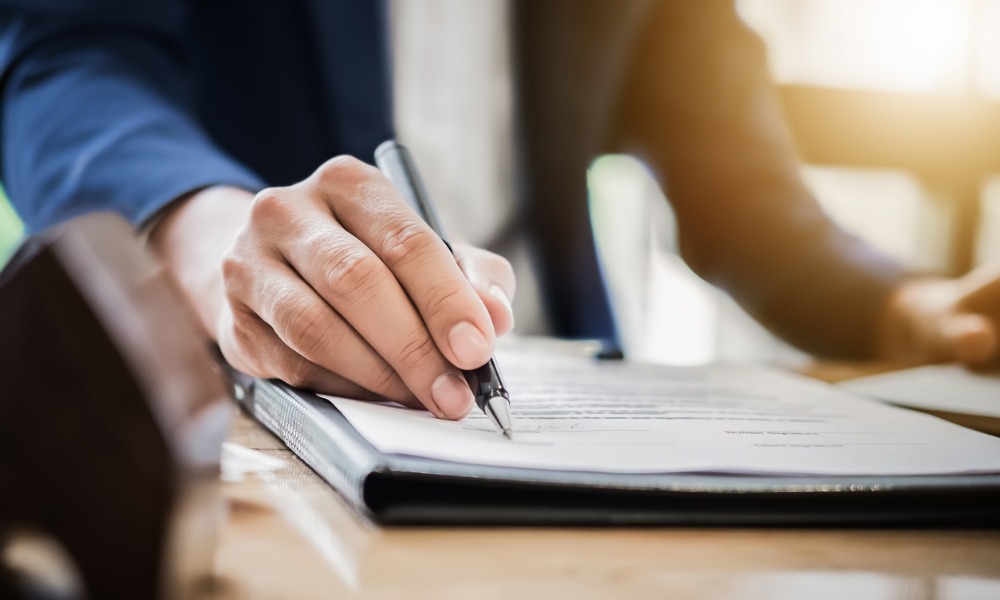 In the latest round of a years-long legal battle between three Canadian insurance companies and a group of inventive investors, Saskatchewan's highest court has ruled that policies issued decades ago cannot be used as vehicles for "unlimited investment."
The Court of Appeal for Saskatchewan on Wednesday heard three closely related cases advanced by three hedge-fund investment firms – Atwater Investment LP, Ituna Investments LP and Mosten Investment LP – against two insurance companies, Manulife and Industrial Alliance Insurance.
As reported by the Saskatoon StarPhoenix, the dispute revolves around the use of life insurance policies issued in the '90s that, according to the hedge funds, allowed its owners to deposit unlimited amounts of capital into "side accounts" that offered a guaranteed interest rate of at least 4%.
Around one decade ago, the firms searched for and bought policies that offered such guarantees in the province. They then attempted to deposit millions of dollars into the accounts before Manulife and iA, which had acquired the companies that originally issued those policies, started rejecting the deposits in 2016.
In December 2017, the investment firms brought the case to the Saskatoon legal system, arguing that the carriers had no right to deny their investments. In response, executives from the insurance companies cited contract language referring to account balances as "premiums on deposit," maintaining that the accounts were meant only as a way for the policyholders to make prepayments on premiums.
At the time, it was estimated that the contracts, if honoured as the investors wanted, could lead to billions of dollars in losses for the insurers. In 2018, a Court of Queen's Bench judge ruled in favour of the insurance companies, saying that the policies "could not be used for unlimited stand-alone investment opportunities."
During the course of that trial, the Saskatchewan government also passed regulations to ensure the policies could not be subject to such "misuse." The judge ruled those regulations were "declaratory" rather than retroactive.
The investors appealed the decision last year, with one lawyer representing them saying that the insurers were acting out of "underwriter's remorse."
But in its decision released Wednesday, Saskatchewan's appeals court ruled that while the insurance policies set no limit on the amount of money that could be put in the side accounts, the regulations set by the provincial government setting limits applied retroactively.
"In the interest of protecting consumers, many other provinces including Ontario, Prince Edward Island, Alberta, New Brunswick and Nova Scotia have introduced legislation to provide similar clarity and reinforce the separation of banking and insurance," said Stephen Frank, president and CEO of the Canadian Life and Health Insurance Association (CLHIA), in a statement published after the decision. "We are pleased that governments continue to support a solid regulatory framework that protects consumers and allows the industry to serve Canadians."
The insurers also issued their own statements welcoming the decision.
iA said it "has always maintained that the position taken by Ituna was legally unfounded and that life insurance contracts were never intended to be used as deposit accounts and for purposes unrelated to life insurance."
Manulife said it was "pleased with the Court of Appeal's ruling prohibiting unlimited deposits," adding that it was "always confident we would ultimately prevail in this matter and that it would not have any material impact on the Company's business."