Vision Capital CEO tells WP this bodes well for public markets and REITs, if investors can separate the various elements of real estate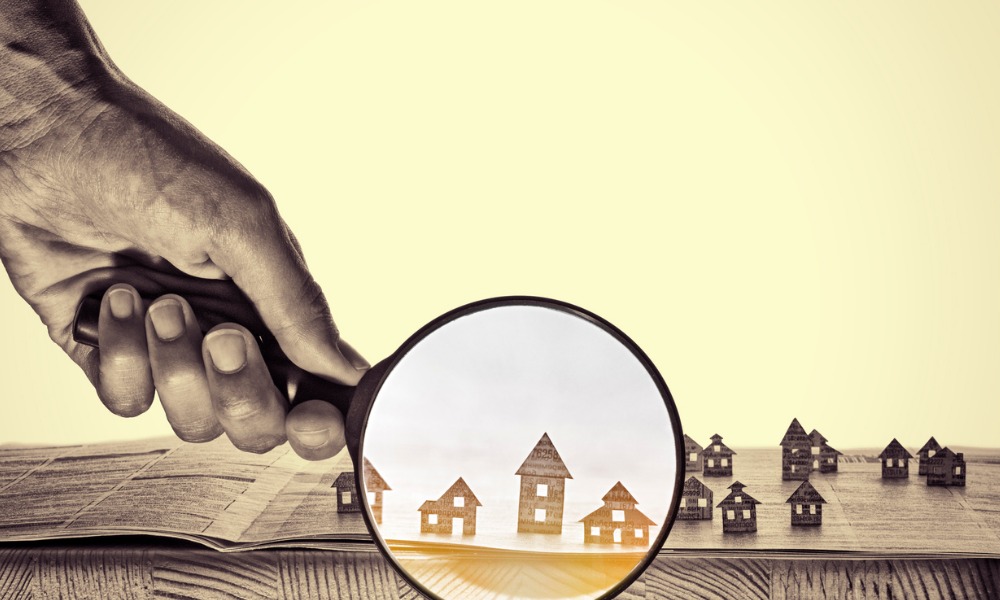 Real estate is a go-to sector right now for many advisors as returns on bonds disappoint and the need for portfolio diversification heightens. Of course, real estate can incorporate many investment types and strategies, and Jeff Olin, CEO and president of Vision Capital, believes investors have to bifurcate the industry to find opportunities.
In part one of his interview with WP, Olin reviewed the past year, reflecting on the winners and losers, and where the Vision Opportunity Fund – a long-short fund targeting superior risk-adjusted total returns – stands on the different elements.
The fund focuses on buying real estate cheaper in the stock market than one can in the property market by looking at the underlying net asset value of the real estate the REITs own. Olin said: "I'd rather not compete with Blackstone, I'd rather sell to Blackstone, and we've done that on two occasions."
As well as bifurcating the private and public markets, Vision also believes investors must do the same with property types and geographies. There have been clear success and failures in the real estate market during the pandemic but, Olin added, the general backdrop is good.
"Not withstanding the increase in interest rates, the spread between the capital yields in REITs and in investment grade bonds has been almost double the long-term trends," Olin said. "And when you can make little or no money on bonds, the thirst in the private market for property is extraordinary.
"According to Citi, there is $345 billion of dry powder funded in Blackstone, in Brookfield, and in pension funds that are increasing their weights to real estate from five to 10% to 15% to 20%. Private equity funds that have been fully funded are looking to invest in property, and so that's a very good backdrop for the public markets."
To illustrate his point, Olin highlighted Vision's participation with Blackstone on an investment in Tricon – focused predominantly on single family - and Blackstone's partnership with Goldman Sachs to buy Extended Stay America as opportunities in the public markets.
Meanwhile, one of the biggest winners from the COVID-19 disruption has been single family rental homes. While the trend was already there, people are moving away from apartments and common areas because of remote working. Now it's possible - and more affordable - to move out of town and get a backyard, garage and room to work or homeschool the kids.
Olin explained: "This is a sector that is generating 7-8% rate rent growth on renewels; it's very stable. There's very little purpose-built new supply [but] home builders are starting to figure out that this is an interesting business.
"It has become a darling asset class and institutional investors are climbing over each other to find an operator because they recognize that you need a good one, and you need to have scale, to be able to manage this. We like this space."
Industrial real estate also continues to be a winner, which will come as a surprise to no one. Vison Capital was early on this, however, with Olin telling WP it coined the phrase "industrial is the new retail". Within that, logistics e-commerce-related real estate has been the big winner, with e-commerce as a percentage of total retail sales spiking at 25%.
While that was a trend already happening – 30% by 2030 potentially – it seems unlikely to go down significantly. Olin believes that, along with the pandemic, two additional secular forces are benefiting industrial real estate: a return in manufacturing and redundancy in the supply chain.
Regarding the first one, Vision expects 20% of all U.S. imports from China to be manufactured onshore in the United States. Olin added: "That's a big number. It's not going to happen overnight, these are 50-year decisions, but it's powerful and there is a big demand. And we don't think it'll be inefficient like it's been for 50 years. It will benefit from automation, robotics, and artificial intelligence."
He also believes that the "just-in-time supply chain" - one that moves material just before it's needed, reducing the need to store excessive materials in warehouses – is over. Today, Olin argued the likes of Nike will have redundancy in their supply chain. Inventories as a percentage of sales are 10% and Vision believes this will move higher. Montreal and Toronto, he added, are among the best industrial markets in the world with 2% vacancy rates.
Then there are the losers. Enter office real estate.
Olin said: "We're a long-short fund. Our goal is to be the best risk-adjusted performing fund and that's where really stand out. We've never had a down year – and that's in the context of 2013, 2015, 2018 and now 2020, which were negative years in terms of performance for REITs or the broad market.
"We were positive in 2020 and a real poster child, where we beat the REIT index by 1,500 basis points. That's where the long-short strategy plays into office."
While there was already a 20-year secular reduction in demand for office space, now the likes of Morgan Stanley, Goldman Sachs, Twitter, Shopify, Facebook, Salesforce and BMO are coming out and saying their workforce are working well in a remote environment.
Olin expects a 10-15% reduction in long-term demand for office space and, although this won't be an overnight story because of long leases, the combination of long-term trends and the pandemic means Vision are cautious on office space, as they are on retail.
Olin explained: "We think the pain in retail is probably early. Some of the go-to asset classes, the likes of grocery stores and shopping centres, still look relatively good. But again, grandma figured out during the pandemic how to go online to order, so even grandma doesn't need to traipse up in the middle of winter to go to the store any longer.
"The retailers are really hitting the stock market and we actually traded retail and made some money. But you've got to be cautious. Certainly the rents in New York City for street retail have come down significantly and there are a lot of folks looking to sublease based on Fifth Avenue.
"People are going to go back to the malls but they're not going to enjoy the same level of rents that they had previously, so retail is certainly an area that's going to continue to be challenged."