Equiton's Apartment Fund can provide a safe haven for both preserving and growing wealth in an ever-changing financial landscape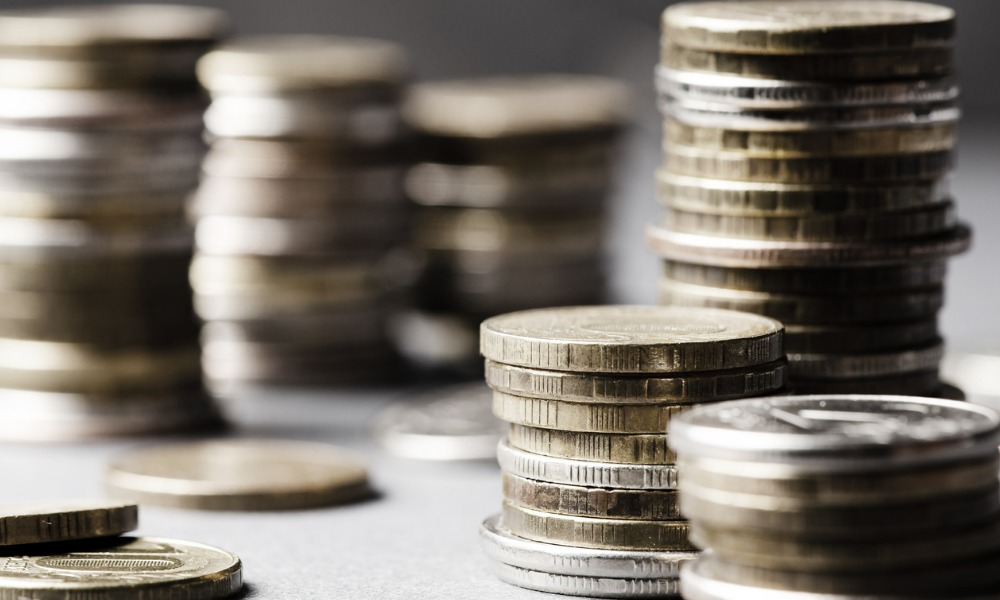 Public market volatility has reached unprecedented levels in recent times. 2022 was the sixth most volatile year in equities since the Great Depression[i]. The bond market has, perhaps, never been so volatile as it is today. Traditional investments that Canadians relied on to both build and preserve wealth are not as effective as they used to be.
Clients need an alternative that can help them build wealth, preserve it, and even pass it on to the next generation.
Equiton's Senior Vice President Geoff Lang believes that Canada's multi-residential property market remains an attractive opportunity for advisors who want to build and preserve wealth for their clients.
Investors in Equiton's Apartment Fund have enjoyed positive returns for an impressive 89 consecutive months, as at October 1, 2023. Lang believes that these sort of returns can help Canadians secure their financial future. Yields from these investments can help meet rising costs, while increase in asset values can hedge against poor performance on public markets.
"Even if a GIC with a 5.5% return seems appealing, investors will be losing purchasing power due to the interest income tax on a GIC. If investors want to outpace inflation, they will need alternatives with a potential higher yield that is tax efficient," says Lang.
While many Canadian investors have flocked towards owning their own investment properties, this new era of higher borrowing costs is showing how institutional management of real estate can outperform.
Real Estate Investment Trusts (REITs) can deliver exposure to real estate, without the responsibilities and hassles that come along with property management. Private REITs have also historically shown a resilience to market volatility.
Preserving wealth for future generations
Canadian investors are asking their advisors for solutions that can preserve their wealth and leave a legacy for future generations. We are in the middle of one of the most substantial wealth transfers ever witnessed. An analysis by Toronto-based research firm, Strategic Insights, finds that an astronomical $1 trillion in assets will exchange hands over 2016 to 2026.
A recent Manulife Investment Management survey revealed, approximately one in five participants felt prompted by the pandemic to reassess their estate strategies and/or amend their wills. Among those with existing wills or estate plans, 28% are now more frequently engaging in discussions about them with their financial advisors or potential beneficiaries.
Such statistics underscore the urgency of wealth preservation strategies.
Equiton's Apartment Fund, Lang explains, provides a diversified set of non-correlated assets with equity like upside and downside protection. He says, "Alternative investments are sometimes viewed as a risky asset class. However, we've proven ourselves to be a stable investment choice."
Equiton remains committed to sustainable, long-term strategies that prioritize investor protection.
The Apartment Fund, which specializes in acquiring underperforming and undervalued multi-residential properties, utilizes 10-year fixed mortgages, emphasizing lasting stability for Canadian investors. With a net calendar year return of 15.16% (Class F DRIP) in 2022, it continues to prove resilient amid interest rate fluctuations.
Lang mentions that a Fund like this can help with both wealth preservation and the intergenerational wealth transfer. The returns from Equiton's Fund can offer the next generation attractive income and total returns. Advisors can actively engage in investment conversations with both their clients and their heirs, explaining the impact of private REITs.
Lang says advisors must approach inheritance as a foundation upon which a lasting legacy can be constructed. He adds that Equiton can be an important part of that foundation.
"Looking at the generational transfer from Baby Boomers to Millennials, it's important that millennials are made aware of alternative investments," Lang says. "More specifically alternatives that provide a safe haven given the multitude of trends and investment chatter in the current market."
---
[i] https://www.forbes.com.au/news/investing/us-economy-enters-stronger-downturn/