A new study finds patience, calm, and a preference for alternatives among the wealthy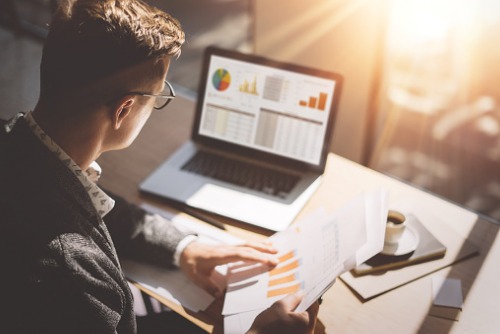 Studies in behavioural finance have found significant evidence that investors lose money because of irrational decisions. But a new report from US Trust, a Bank of America subsidiary that provides private wealth management, finds that high-net-worth individuals tend to think differently.
In a survey of nearly 900 individuals with at least US$3 million in investable assets, US Trust found that most HNW investors take market dips in stride, with 40% saying they would not make reactively make changes to their portfolio in the face of a market drop of 10% or more. Another 42% of the respondents viewed short-term market dips as buying opportunities.
An 86% majority of those surveyed said they followed a buy-and-hold approach, demonstrating a faith in time rather than timing in building wealth. The philosophy tended to lose favour with younger individuals, however, among whom only 77% agreed with the statement and 65% reportedly made the bulk of their money from big bets on a few stocks.
Diversification was also a watchword for 91% of the survey participants, who apply the concept not just in stock holdings but also with non-traditional assets. Thirty per cent of all respondents agreed that more money can be made investing in the private market than in public markets.
Looking at their focus on non-traditional investments, around 32% said they owned or were interested in hedge funds. Ownership or interest in private equity was at 41%, while the number for real assets was 48%. Real estate was by far the most popular real asset, with 63% and 44% of real-asset owners saying they invested in residential investment real estate and commercial real estate, respectively.
However, ownership of or interest in real assets underwent a 20% decline year-on-year, almost entirely driven by investors exiting REITs following disappointing performance relative to other assets in 2017. Residential investment real estate ownership/interest dropped from 68% to 58% in the past year, while commercial real estate ownership/interest inched up from 38% to 40%. Interest in timberland or forestry and farmland also rose; numbers for timberland or forestry advanced 6% to reach 17%, while farmland ownership/interest went up 10% to reach 23%.
The firm also found an almost even split in priorities between financial goals and performance goals, and most high-net-worth individuals self-identify as moderately aggressive investors.