CEO Dennis Mitchell tells WP why hybrid fund is a truly innovative solution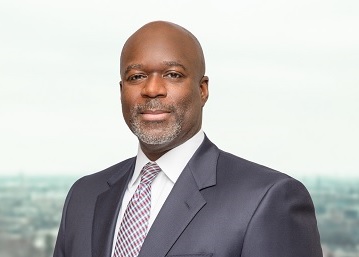 Hot on the heels of its new ETFs and mutual funds, Starlight Capital has upped the ante with the launch of a real assets trust made up of 60% listed securities and, uniquely, 40% direct investments.
The Starlight Hybrid Global Real Assets Trust is a combination of 50% real estate and 50% infrastructure, with the listed securities managed by Dennis Mitchell, Starlight Capital's CEO and CIO, and his team, with the direct investment split evenly between two underlying funds.
The Starlight Canadian Residential Growth Fund is offered by Starlight Capital's parent company Starlight Investments, which provides direct exposure to Canadian real estate, while the EagleCrest Infrastructure Canada LP is managed by Fiera Infrastructure, a subsidiary of Fiera Capital.
Mitchell, who flew to Vancouver yesterday to begin the marketing campaign, hopes to initially raise more than $100 million for the evergreen trust, with a five-year plan to reach $1 billion.
He said no one has produced a product like this before and that, by choosing to structure it under corp rules, it allowed Starlight to bring the amount of illiquids up to 40% and make it a "meaningful part of the portfolio".
"If you think of the last couple of days in the markets, they certainly will not be anywhere near as volatile as the markets because they are direct investments in unlisted assets.
"Our portfolio, which is 60% of the assets, will give them exposure to listed real estate and listed infrastructure companies. Historically, those companies have been less volatile than the markets as a whole. So you're looking at a product that gives people exposure to real assets – both listed and direct."
The trust is not a typical closed-end fund and, under corp rules, will have a majority independent board and publish quarterly MD&As. It will provide audited financials and we will also provide investment fund disclosure as well. Retail investors can buy into the A series fund with a minimum of $1,000.
Mitchell said: "We think investors will really like the idea of having an investment like this in 40% illiquid assets that will not trade in the market and not be marked to market on a second-to-second basis."
He added: "I'm very excited because we have told people for months now that we'd be bringing new and innovative products to the market and this really stands out as an innovative product. We know it's new and innovative and unprecedented because we had to create a lot of the precedents that we think other people will try to follow in our footsteps in our future.
"It took quite a long time to actually get this over the finish line but we think investors will be rewarded with this innovative solution."
Mitchell said he hopes to close about mid-November. Starlight Capital listed the Starlight Global Real Estate Fund and Starlight Global Infrastructure Fund on NEO on October 2. The mutual funds and ETFs can be found under the tickers SCGR and SCGI.