The move will result in lower expenses without adverse tax consequences or significant changes in investment objectives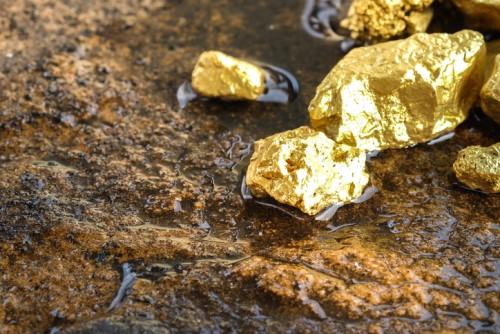 Sprott Asset Management, along with ALPS Distributors have announced that the Sprott Gold Miners ETF (NYSE Arca: SGDM) and the Sprott Junior Gold Miners ETF (NYSE Arca: SGDJ), each a series of ALPS ETF Trust, have been reorganized into the newly created ETFs of the Sprott ETF Trust in a tax-free transaction.
"The Reorganization is timely, given the renewed investor interest in precious metals and gold mining stocks," said John Ciampaglia, CEO of Sprott Asset Management. He noted that the funds will continue to use customized factors-based indexes designed to outperform passive products that rely on market cap-weighting.
In a statement, Sprott said that the reorganization will result in lower expense ratios for each of the new ETFs of the Sprott ETF Trust for at least two years. ALPS will be shifted to the role of sub-advisor to each fund, with the investment advisor role being taken over by Sprott.
Investment objective and principal investment strategies will remain very similar for each fund, though the underlying indices will change. Each fund will also be more closely aligned to the Sprott organization, which is recognized as a leading global precious metal and mining advisory firm, with access to new potential investors through the firm's distribution platforms.
Sprott added that shareholders will not experience adverse tax consequences or transaction costs resulting from the reorganizations.
The spot price of gold is at record highs, and there's an increasing interest among investors to find exposure to gold. But it must be noted that gold mining ETFs are a different animal from gold ETFs that offer exposure to physical gold.
Since physical gold ETFs are directly exposed to the precious metal, their prices will turn purely depending on the supply and demand trends that affect gold. While the correlation between gold mining stocks and the price of gold is generally rather high over the long term, mining companies — and the gold miner ETFs that hold them — are still vulnerable to systemic plunges that shake the entire stock market. By the same token, a rising stock-market tide that lifts gold miners could benefit gold mining ETFs even as gold itself falls.
Managers of gold mining ETFs could also seek out companies that they determine have good prospects of profitability. That can vary based on each miner's output, cost structure, management, payment of dividends — something that exposure to physical commodities can't provide — and other considerations.