Robust demand for gold and silver bullion products and services propels excellent performance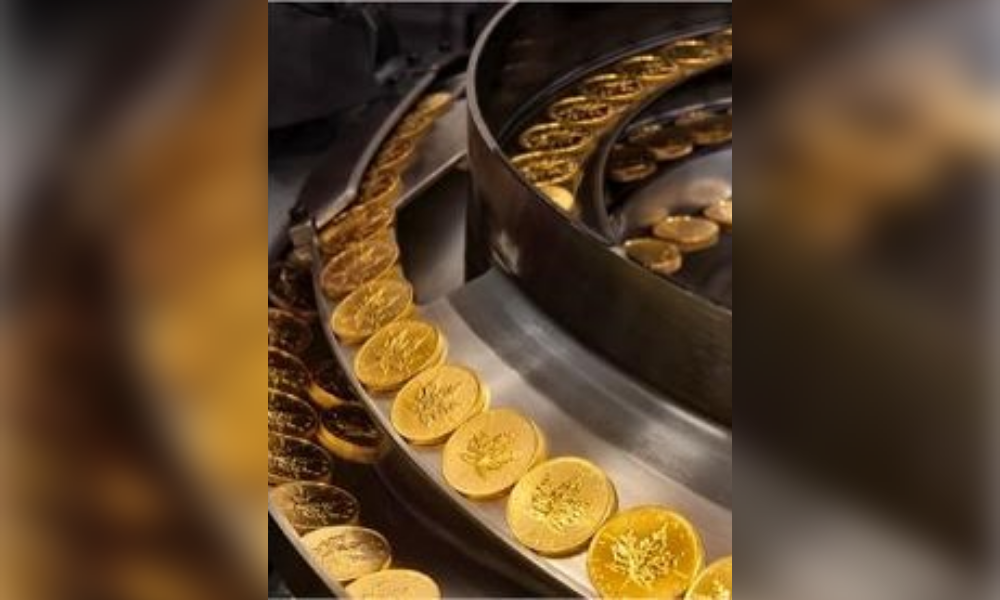 Whether it's inflation fears or investors simply adding diversification to portfolios given the nerve-shredding ride of 2020, Royal Canadian Mint has reported a strong performance in Q1.
Thanks to robust demand for gold and silver bullion products and services, the Mint increased its revenue by 81% with consolidated profit before income tax and other items $26 million, compared to $6.5 million for the corresponding quarter in 2020.
The revenue increase was seen across both the Mint's precious metal and circulation business. The former includes bullion, refining, storage services, numismatics and the Canadian Gold Reserves (TSX: MNT) and Canadian Silver Reserves (TSX: MNS) Exchange-Traded Receipt (ETR) programs. The Q1 performance was mainly due to higher sales of bullion.
Frank Caterina, of Royal Canadian Mint, said: "The Mint's excellent performance in the quarter is a testament to the dedication, resilience and flexibility of its employees. The sustained strong demand for our bullion products and services that we witnessed last year continues into 2021."
"Throughout the COVID-19 pandemic, the Mint has continued to prioritize the health and safety of its employees while also ensuring that the essential services it provides to the mining and financial sectors remained uninterrupted."
Revenue from precious metal businesses increased to $852 million in Q1 compared to 2020 Q1 performance of $465.2 million. Gold bullion volumes increased more than 65% quarter over quarter and were 328.5 thousand ounces (Q1 2020 – 198.1 thousand ounces) while silver bullion volumes increased 52% and were 9.9 million ounces (Q1 2020 – 6.6 million ounces).
The TSX listed gold and silver ETRs complement its suite of products for those who want their precious metals allocation in another more convenient form. Uniquely backed by the Canadian government, ETRs have embedded monthly redemption rights for newly fabricated gold or silver coins and bars of exceptional 99.99% purity. All-in annual fees remain at 0.35% for gold and 0.45% for silver.