Analysts say that retail REITs that pivot stand to gain from a number of tailwinds in the next few years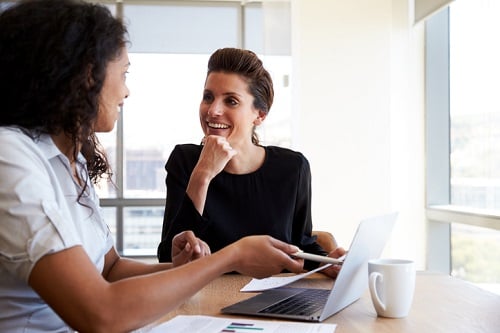 In spite of rising interest rates and consumers' growing embrace of e-commerce, retail REITs are still poised to succeed from strategic shifts to mixed-use and residential development.
Notable REIT names such as RioCan, SmartCentres, and ChoiceProperties have announced plans to move into residential and mixed-use development, reported the Financial Post. The announcements have come as the Bank of Canada signals more aggressive rate hikes, which are generally bad news for real estate investment.
But according to Canaccord Genuity analyst Mark Rothschild, Canada's tight urban housing market could counteract that conventional wisdom. "If they raise rates … it becomes more difficult to buy single-family homes or to buy condos," he told the Post. "So raising rates actually helps the rental apartment market and makes the business case to build rentals even more compelling."
He cautioned, however, that a dropoff in Toronto's population growth could derail the momentum for residential development. Still, the past decade has seen the residents in the Greater Toronto Area increase by nearly 15% to 6.3 million people, and the Canadian Mortgage and Housing Corporation (CMHC) projects a further rise to 6.6 million next year.
One development that will support that growth is the federal government's follow-through on a pledge to raise immigration targets by 50%. Canada's annual immigrant intake is set to reach 340,000 per year by 2020 under a multi-year plan announced in November by Immigration Minister Ahmed Hussen; most are expected to settle in urban centres, which would depress rental vacancy rates further.
Another tailwind, Michael Smith of RBC Capital Markets noted, comes from tougher mortgage rules from the federal government, including stress tests requiring applicants to show they can make payments even with a 2% increase in rates.
"So it's harder to qualify for a mortgage, it's harder to buy a condo, it's harder to buy a house because of that qualification, and that pushes people to rent," Smith said. He added that cities shifting from strict zoning regulations — residential, commercial, and industrial — to more flexible strategies are also creating an opportunity for retail REITs to pivot.
"The city is saying, we don't want you to put all retail there," he said. "But if you do mixed-use, you do some office, you do some retail, some rental, some condos, you're more likely to get approval for your higher levels of density."