Equiton sees a bright outlook for multi-residential properties as record immigration and insufficient housing growth fuel demand for rentals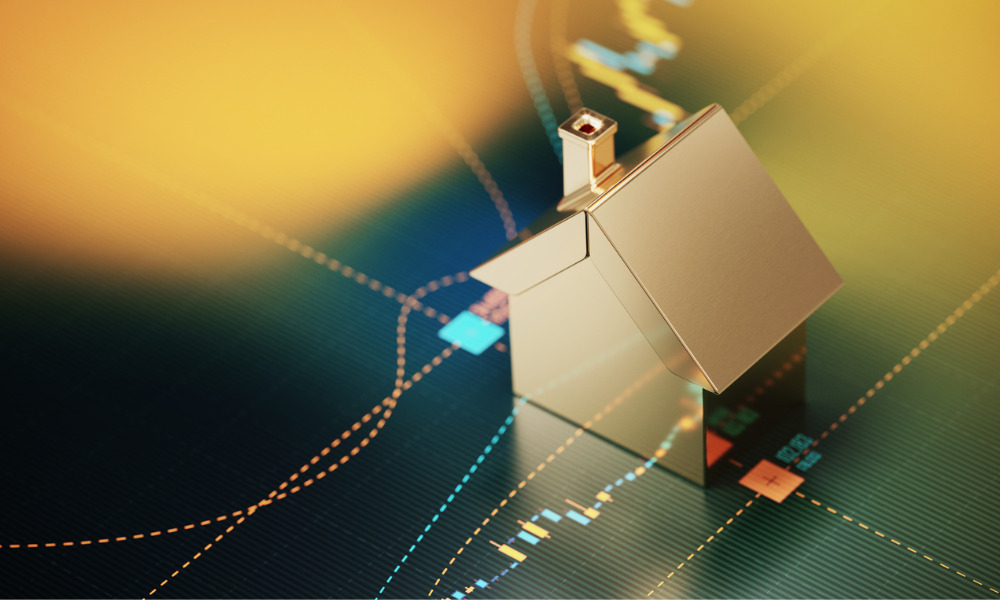 This article was produced in partnership with Equiton.
Canada just had a record year. In 2022, the population grew by more than one million people for the first time in the country's history, making it the fastest-growing nation in the G7.
This unprecedented increase in population is occurring at the same time the country is setting other records. The construction of new housing sits dead last among its G7 peers, contributing to the lowest rental vacancy rate in decades.
The arithmetic of supply and demand points to one conclusion -- a growing focus on Canada's existing housing, especially in cities with rapid growth like Toronto.
"The big story is fast population growth and slow development," says Lavelle Lindo, VP for National & Strategic Relationships at the private equity firm Equiton. "In Ontario we need to build 650,000 more homes a year to meet the national average and we have completed less than 100,000 per year in the last ten years.
Equiton owns 34 optimally managed, multi-residential properties in 17 communities across Canada, and its Apartment Fund recently chalked up 85 straight months of positive returns. The Fund's performance can be attributed to demand from both home seekers and investors and that is unlikely to subside any time soon.
Low supply, rising demand
Canada is the world's second-largest country which suggests there's plenty of space for its 38 million people to live. And yet Canada has one of the highest rates of urbanisation in the Western world – higher than much smaller countries such as France, Germany, Spain and Switzerland.
This rising concentration of people in cities like Toronto, Edmonton and Vancouver, together with anemic growth in new construction, suggests pressure on Canada's existing housing stock will persist for years.
By the end of 2025, the Canadian government plans to add nearly 1.5 million more immigrants. To offset the impact on the average home price in the country, Canada would require almost 50% more housing starts in 2023 and 2024 to support this additional growth.
But if recent history is any guide, this gap between supply and demand will grow wider before it narrows.
Over the past 5 years, Canada added 2.8 million new residents while building only 881,000 new housing units. That's far short of what's required, and much less than the 1.8 million new homes Canada needs just to bring it in line with the G7 average.
Rent versus own
This combination of unprecedented population growth and insufficient housing has had a predictable effect on house prices, with Canadian homes now almost twice the price of homes in the United States.
Despite Canada's vast size, cities like Toronto and Vancouver are now among the ten least affordable housing markets in the world.
The average Canadian home has become increasingly out of reach for many Canadians. This is especially true for first-time home seekers and immigrants who don't have equity in an existing Canadian home to fund a new purchase.
These first timers make up a significant share of potential home buyers. Of the one million new people added to Canada's population last year, for example, 95.9% were immigrants.
And now they're facing another hurdle. Along with some of the highest home prices in the world, the rapid increase in borrowing costs over the last year has caused mortgage costs to soar.
In the first quarter of this year, the average monthly mortgage payment in Toronto was $2,962. That is up 34% from $2,208 just one year ago.
Where does this leave a Canadian who balks at the steep prices and mortgage costs involved with buying a new home? They turn to the rental market.
While rents have increased as well, they still provide a more affordable option than buying a home, and this hasn't gone unnoticed by Canada's immigrant population. According to one report, new arrivals will rent for the first 5 to ten years of their lives in Canada.
This need for rental properties among Canada's burgeoning population of new immigrants has stepped up demand for multi-residential units, especially when they offer high-quality accommodation at attractive prices.
"Although the average rent has crossed $2,000, our units averaged $1,418 at the end of 2022" Equiton's Lindo says. That's an attractive option for renters in cities where we own properties – places like Toronto, London, Kitchener-Waterloo and Edmonton, he adds.
It's important for investors as well. Equiton's Apartment Fund targets a return of 8-12% annually, even with the firm's average rent per unit about 40% less than the national average. This gap to market, coupled with record low rental vacancy rates, points to continued robust demand for Equiton's multi-residential properties.
Conclusion
Canada can often seem like a nation of contradictions. Vast in size, yet highly urbanised. Rapidly growing in population, but slow to grow when it comes to housing.
While it presents a number of challenges, there are opportunities as well. For people seeking a home, there's a welcome selection of cost-effective rental properties. And for investors who may be shying away from expensive real estate, there's an opportunity as well, with firms like Equiton to grow their wealth through monthly distributions and capital appreciation, for years to come.