Despite the severe volatility in the sector near the end of last year, the firm has predicted continued positive trends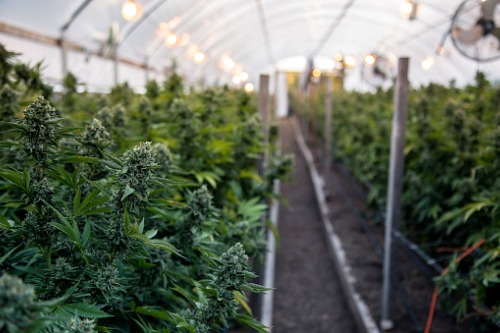 2018 was a rollercoaster year for many investors, and more so for those invested in the North American cannabis sector. In the months leading up to the October 17 legalization of recreational cannabis in Canada, many pot stocks saw their valuations reach stellar highs; after the red-letter date, many saw their share prices implode. By the end of the year to December 21, the space had weakened considerably down 39% from its most recent peak in November 7.
But that hasn't discouraged the portfolio managers behind the Ninepoint Alternative Health Fund, who see more positive developments for cannabis in 2019.
"As the new year begins, our Canadian cannabis weighting has been reduced, particularly our exposure to pure cultivation," said Faircourt Asset Management President and CEO Charles Taerk and CFO Douglas Waterson in their 2019 Outlook for the fund. "We have greater focus on those companies that offer value added products, oils, extracts, gel caps and other dosage formats [that] generate higher margins."
While acknowledging that logistical challenges will remain an overhang for some Canadian LPs for at least the next two quarters, they predicted that draft guidelines issued by Health Canada in December will allow for a smoother roll-out for edibles and vaping products this October. They also forecast a critical role for such products in 2019, given their potential to generate revenue for licensed producers and governments as well as reduce reliance on the black market.
Focusing on LPs, they predicted that firms will be judged more critically by investors and the market. Aside from their ability to deal with supply shortages, LPs will be evaluated based on their ability to meet previously announced projections, revenue growth expectations, and cash flows. Brands will also be more of a focus as people become more conscious of the benefits communicated by each player.
They also predicted continued global expansion plans from Canadian LPs, particularly in terms of creating strategic arrangements with pharmaceutical, alcohol, and tobacco companies, to solidify their global footprint well ahead of future competition. The global medical market is also seen to play a bigger role, particularly with the progressive legalization taking place in the US.
"Another interesting dynamic taking place in the US is the changing landscape of those states that are legal for medical purposes adding recreational legalization," they said, noting hundreds of millions of dollars in annual pot tax revenues collected in Colorado, Nevada, and Oregon. "Increasingly we believe that more states will adopt recreational laws as neighbouring states offer recreational access, potentially taking tax revenues away from their coffers."
Also potentially favourable to the pot sector is the STATEs Act in the US, which Taerk and Waterson said would allow federally regulated banks to provide services to legal cannabis businesses, as well as normalizing the tax treatment of certain expenses on cannabis business income statements.
"Overall, we believe that 2019 will be a positive year for the industry. However, companies in the sector are going to need to execute and show improved financial performance," they wrote. "We believe that there will be significant differences in stock performance based on important metrics like sales price, market share, EBITDA, and for those pursuing it, results from international sales."
Follow WP on Facebook, LinkedIn and Twitter