Social platforms may be valuable troves of information for investors conducting due diligence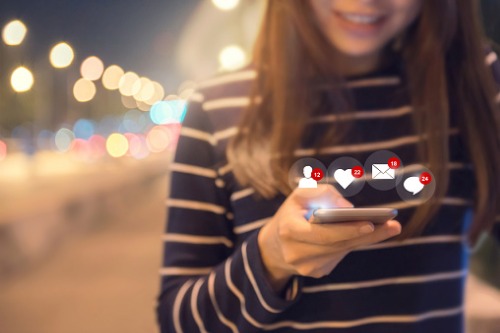 The use of non-traditional information to vet companies for inclusion in investment portfolios is not earth-shatteringly new. With the emergence of big data, asset managers are recognizing the opportunity to use non-financial data to gain insights that could lead to investment outperformance.
With years of experience and tools for collecting alternative data, managers of hedge funds and private equity (PE) funds have likely become masters of the game. But they may find that they're not the only ones who can play it.
In a recent investor and operational due diligence analyst survey conducted by Corgentum Consulting, a U.S.-based specialist consulting firm for investors, 62% of respondents said that they had begun to search social media platforms such as Facebook, LinkedIn, Twitter, and Instagram as part of their pre-investment background investigation process. Their searches included not just the social media activities of the fund management company, but also that of individual employees.
"Investors increasingly want background investigations that dive deeper into the digital profiles of fund managers and their personnel," said Jason Scharfman, managing partner of Corgentum Consulting. "The focus is now on building a complete online and offline picture of the potential reputational risks involved with an investment. As a result, investors are increasingly integrating investigations into their larger due diligence and risk management frameworks."
Among those that trawled through social media feeds, 38% said that they have uncovered at least one negative item that was not reflected in more traditional investigations. That ties in with a finding that while 84% of all respondents said they'd like to be notified when a fund manager revises a regulatory filing, only 13% said the information in such updates were useful in making an initial or going risk assessment.
Nearly three quarters (73%) of respondents said that they would benefit from increased and continuing monitoring of fund managers' social media activity on a post-investment basis. Another 48% went further, saying that increasing the scope of litigation and criminal searches would provide more benefit than revisions on the managers' filings with regulators.
The interest in non-financial information is also evident when looking at the appetite for ESG disclosures. Examining how communication regarding ESG considerations was being conducted at hedge funds, Cerulli Associates has found that nearly half of asset owners wanted quarterly (40%) or annual (40%) communications on ESG concerns from hedge fund managers. Nearly three fourths (74%) wanted written reports; an overwhelming majority sought communications on environmental (96%) and social (96%) concerns, while all asset owners (100%) wanted communication on governance issues.