At one point, REIT index reportedly saw nearly five years' worth of gains wiped out in a month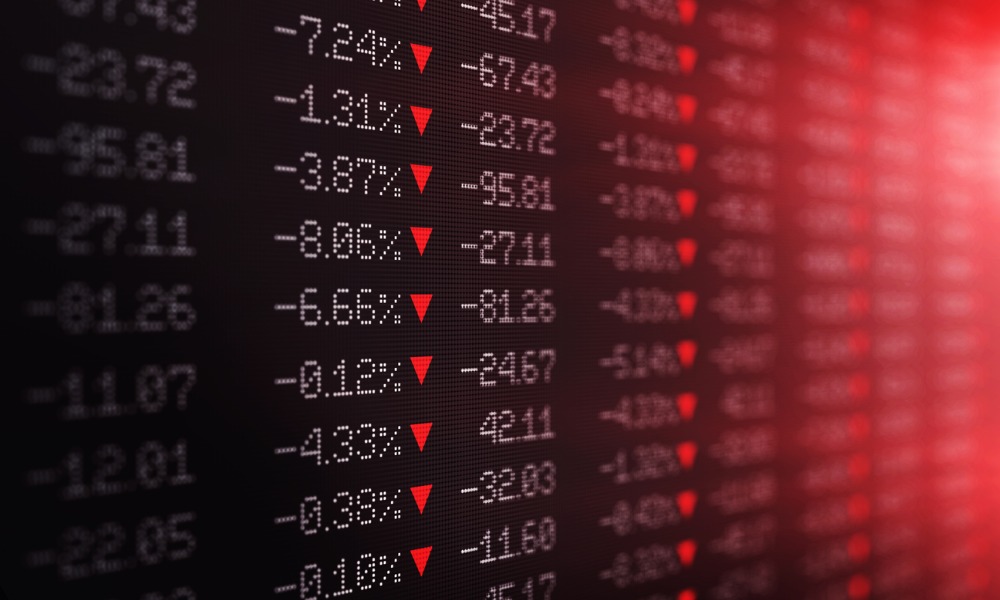 The COVID-19 pandemic has inflicted great pain on the REIT space in 2020, which has been brought into stark relief by figures recently shared by RBC.
In a presentation during a virtual conference, RBC Capital Markets Real Estate Group Managing Director Carolyn Blair reported on dramatic highs and lows experienced by Canadian REITs over the past year, reported Real Estate News Exchange.
"After 2019's recovery from some weakness during the prior years, aggregate earnings growth significantly declined during the first two quarters of 2020," Blair told attendees.
She singled out Q2 2020's -13% return as the largest-ever year-on-year decline in quarterly earnings, wrecking a trend of aggregate earnings growth averaging 1.7% among REITs over the past 19 years. They've suffered a -20% return over the past 12 months, contrasting with 6% for bonds, 4% for the TSX, and 1% for properties.
Asian and American REITs, meanwhile, underperformed with a -13% over the last 12 months, and European REITs posted a -7% loss.
"While all asset classes suffered at the beginning of COVID, the REIT index and the TSX wiped out nearly five years' worth of gains in just over one month," Blair said, adding that both have meaningfully recovered since then.
Focusing on some notable names, Granite REIT surpassed all competitors in the Canadian REIT space with a 27% return over the past 12 months. Mainstreet Equity was a close second at 26%, and Tricon Residential followed at 15%. Only five other REITs – NorthWest Healthcare Properties, Automotive Properties REIT, European Residential REIT, CT REIT and WPT Industrial REIT – managed to garner a positive return over the period.
At the opposite end of the range, Invesque logged the worst performance for the past 12 months with -66%. American Hotel Income Properties and Morguard's results were similarly discouraging at -60% and -54%, respectively.
Looking at the impacts by property type, industrials came in with returns of 11%. All other categories were in the negative, including residential (-10%), retail and office (-17%), and seniors housing (-30%). Hospitality, represented by only one REIT, plunged with -60% returns.
As of mid-February, the Canadian REIT index was trouncing the TSX Composite Index in relative total returns. During the March COVID-19-driven downturn that engulfed financial markets, REITs saw five days in which prices dropped by at least 5%.
They saw their largest-ever single-day decline of nearly 15% on March 23, at which point they reached a trough. Since then, the index has bounced back by 34%, though that still leaves it down 22% year-to-date.
"The size and pace of REIT unit price recoveries will likely be uneven between property types and perhaps by geography," Blair said. Such recoveries, she said, will likely depend less on traditional financial metrics for REITs, and more to do with investor confidence.
Some factors that will influence confidence, according to Blair, are:
rent collections, tenant retention and tenant replacement;
tenant insolvency levels at least remaining around their current tolerable levels;
relative certainty on the delivery date, efficacy, and take-up rate of a COVID-19 vaccine; and
the timing and proportion of funds people accumulated in savings accounts during the pandemic that they will deploy toward REITs.