The first-of-its-kind fund provides investors with a chance to de-risk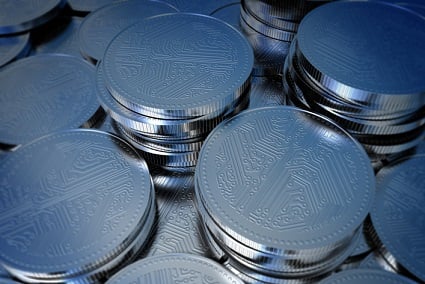 While bitcoin and other cryptocurrencies went through eye-watering price surges last year, the first month of 2018 has provided
a sobering dose of negative volatility
. Many investors in digital tokens may be concerned about the suddenly gaping risk in the industry — and one investment firm is poised to provide a solution.
"We recognize that this is an unprecedented time for cryptocurrency," Marcus New, founder and CEO of Vancouver-based investment firm InvestX, said in a company statement. "At the same time, we also recognize the inherent risk that exists in the space, particularly for those investors with portfolios weighing heavily, and in some cases, solely in digital currency."
With that in mind, InvestX has launched a unique growth equity fund that will accept traditional as well as digital currency. The fund, which is available to accredited investors in the US and internationally, lets cryptocurrency investors de-risk their portfolio and capture some of their gains by diversifying into pre-IPO global companies.
The firm offers advisors and their clients various opportunities to invest in late-stage private companies. Their new fund expands their product shelf, allowing diversified access to companies with at least $1 billion in valuation, a minimum growth rate of 40%, and evidence of a potential liquidity event in 12 to 36 months — the same three criteria they require from their individual investments.
Citing Bloomberg, the firm noted severe concentration in the crypto market, with around 1,000 people owning 40% of all bitcoins and 17% of the market controlled by 100 accounts. The concentration risk adds to other features of the cryptocurrency market that experts believe could lead to a near-term market correction, echoing the dot-com crash.
InvestX said it has a secure online platform that lets investors using cryptocurrencies transfer funds directly from their digital wallet to the InvestX wallet; cryptocurrencies are converted to fiat at the spot rate using institutional crypto FX pricing. The firm claimed all digital wallet information is encrypted and stored on a secure offline database for repayment of investment capital and profits.
Related stories:
Why one expert thinks negative volatility in bitcoin is good news
Cryptocurrencies tumble as fears linger