The B2B centralized digital platform aims to positively disrupt the process for private placements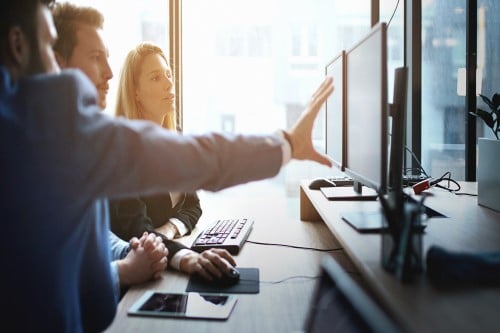 NEO has announced a new platform built to simplify private placements in Canada.
The platform, called DealSquare, is the country's first centralized platform that digitally connects capital raisers to dealers and their investment advisor networks. A technology solution developed by NEO in partnership with Silver Maple Ventures, it promises to support the entire private placement process from marketing investment opportunities and electronically managing the due diligence and subscription process, all the way through to deal closing.
"Private market investment continues to outpace the public markets; however, access to private offerings has been fragmented, marketed through word-of-mouth and transacted using archaic technology," said NEO President and CEO Jos Schmitt. "Today, that changes."
The platform utilizes NEO Connect technology to seamlessly integrate exempt securities into client accounts and back office systems. Dealers connected to Dealsquare will have an organized and centralized means of publishing their approved deals to their investment advisors; they may also open their deal rooms to other dealer networks.
Due diligence teams can review all deal information in one place, then select offerings to approve for marketing to the advisor network. From there, registered advisors will be able to download investor-ready documentation and share deal pages with their clients; investment documents will be digitally executed on the platform, with instant consolidation and organization of reporting documentation.
Upon closing, NEO Connect technology will be used to facilitate electronic settlements of exempt securities into dealer back office systems and client accounts.
"The private markets have been lagging the public markets with regards to access and efficiency in processing investments," says Peter-Paul Van Hoeken, managing director of DealSquare. "Our online capital raising and investment processing capabilities, combined with the NEO Connect technology, delivers a highly innovative and powerful private markets solution to the Canadian investment industry."
Costs and operational risks of raising private equity are expected to go down with broader and more efficient access to private-placement offerings. With that, the platform can create a financial win-win for capital raisers, dealers, investment advisors, and investors.
DealSquare is open to any Canadian private or public company, regardless of size, for private placement offerings. Asset managers can also leverage it to provide investors with innovative investment opportunities.
The platform is also available to all Canadian investment dealers; ot now hosts three pioneering dealers, including Aligned Capital Partners.
"Like Aligned Capital, NEO is focused on providing efficient services and innovative solutions that put the needs and interests of their clients at the forefront," said Christopher Enright, founding partner, president and managing director, Aligned Capital Partners.
"As a strategic partner they helped forge our relationship with DealSquare and we are proud to pioneer this private market deal platform."